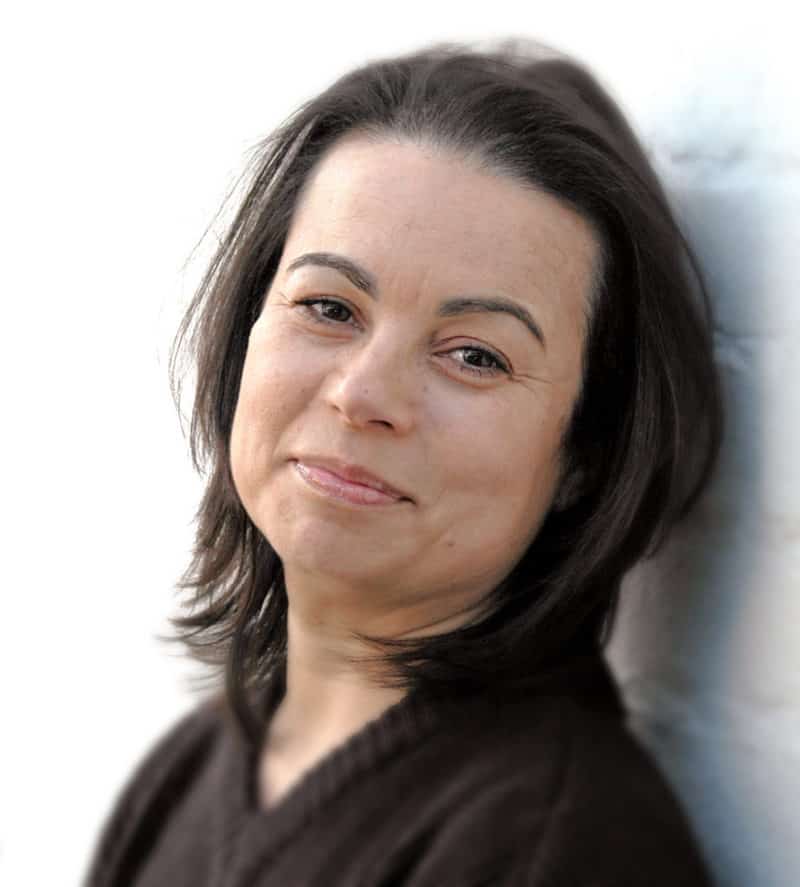 When it comes to natural skincare, it's essential to have a strong foundation in the science behind it. This is where training, certificates, and credentials come in. These qualifications not only demonstrate your knowledge and expertise in the field but also give your readers confidence in the information you provide.
As someone who writes about natural ingredients for skincare, DIY skincare recipes, and a natural lifestyle, I understand the importance of staying up-to-date on the latest research and techniques. That's why I have invested time and effort into obtaining a variety of training, certificates, and credentials.
On this page, you will find a comprehensive list of my qualifications, including courses, certifications, and other relevant credentials. I take pride in my dedication to my craft, and I believe that my training and education make me a reliable source of information on all things natural skincare, lifestyle and wellness.
So whether you're a skincare enthusiast or someone looking to learn more about living a natural lifestyle, you can trust that the information you find on my site comes from a place of knowledge and expertise.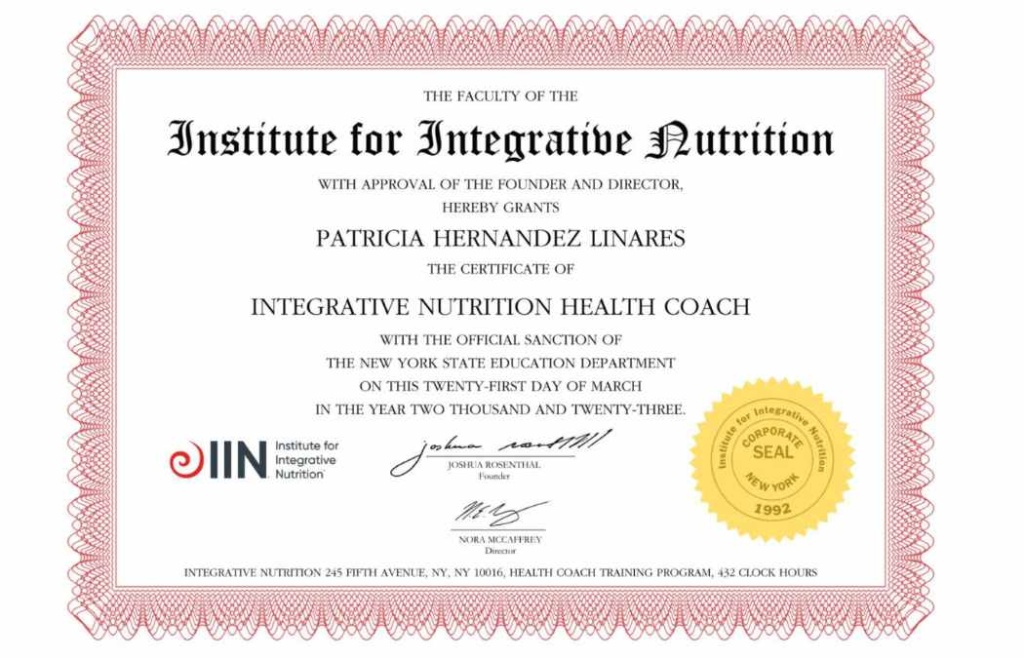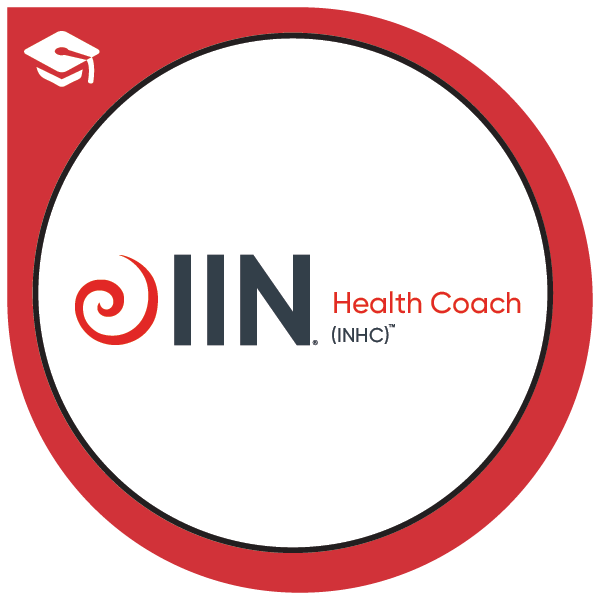 I'm a certified Health Coach by the Institute for Integrative Nutrition. This health coach course has helped me to reframe what I know about health and wellness to live a fulfilling life in this comprehensive, integrated and dynamic programme that includes content and activities related to holistic nutrition and lifestyle.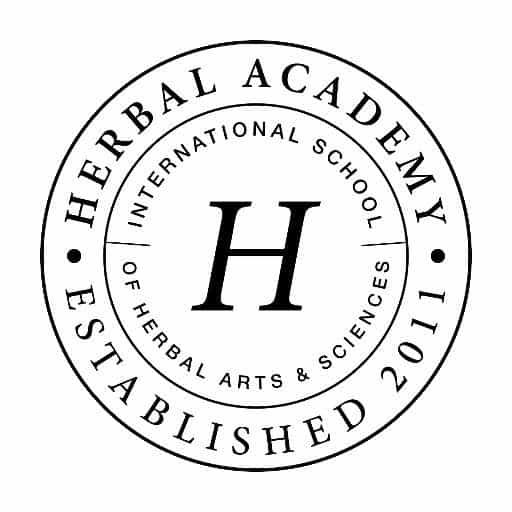 The Certificate in Natural Perfumery offered by The Herbal Academy provides students with an in-depth understanding of the art and science of natural perfumery. The course covers various topics such as the history of perfumery, fragrance families, blending techniques, and essential oil safety. Through this course, students learn how to create unique and personalized natural perfumes using a range of botanical ingredients, including essential oils, absolutes, and natural isolates. The course also includes practical exercises and assignments that allow students to apply their knowledge and skills in real-life scenarios.
Certificate in Organic Anti-Ageing Skincare – Formula Botanica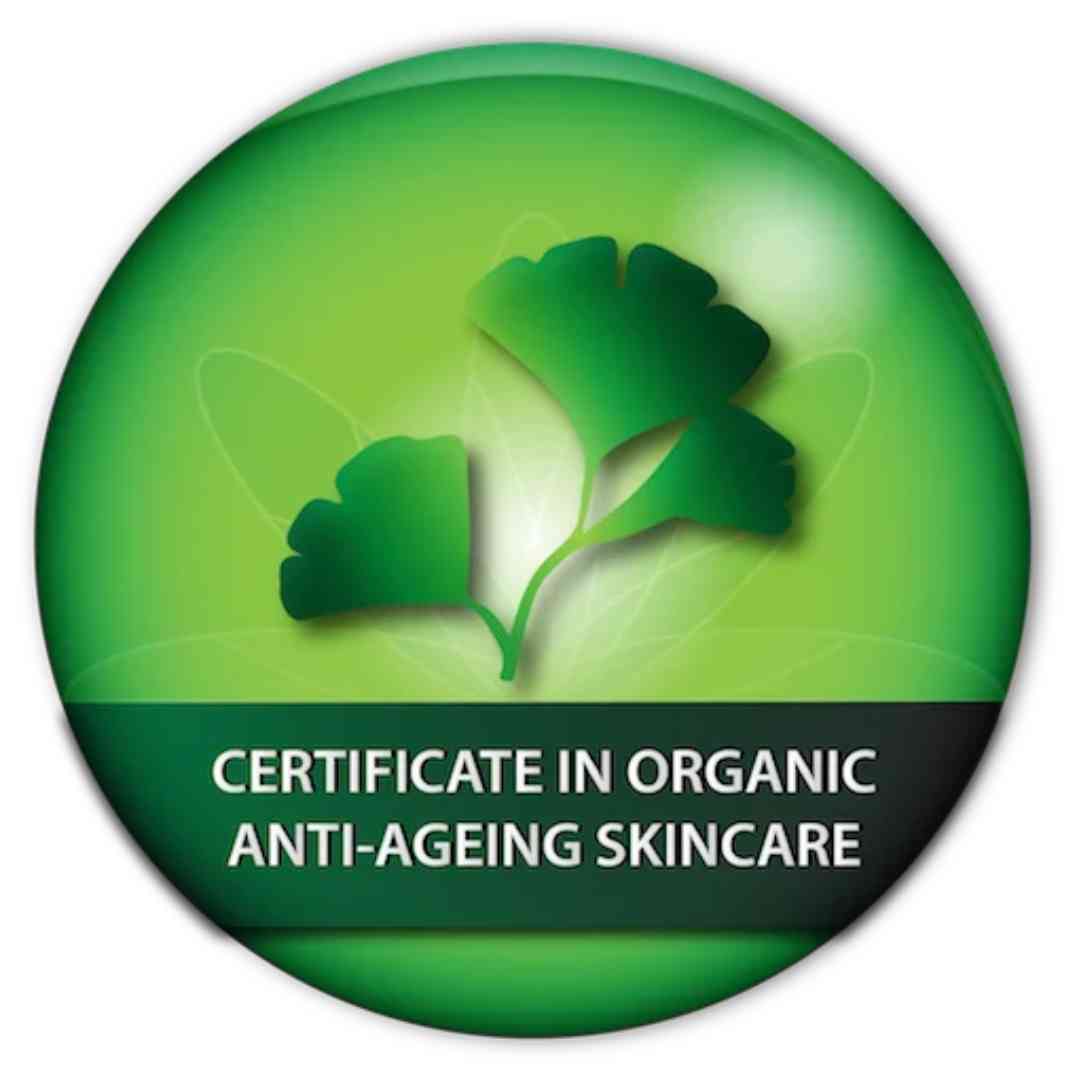 My Certificate in Organic Anti-Ageing Skincare means I know about the science of dermal ageing and have studied the world of cosmeceuticals and nutriceuticals for the skin. I have learned to create my own exquisite capsule range of unique anti-ageing skincare blends.
Pharmacy of Flowers (Essential Oils) – Floracopeia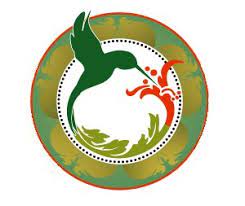 Patri Hernandez has completed the Pharmacy of Flowers course offered by Floracopeia. The course covers the therapeutic properties of essential oils and how they can have a direct impact on both the body and the psyche. Through this course, Patri has gained a comprehensive understanding of the different types of essential oils, their benefits, and how they can be used to support emotional and physical well-being. This knowledge can be applied to create effective natural remedies and formulations for various health conditions.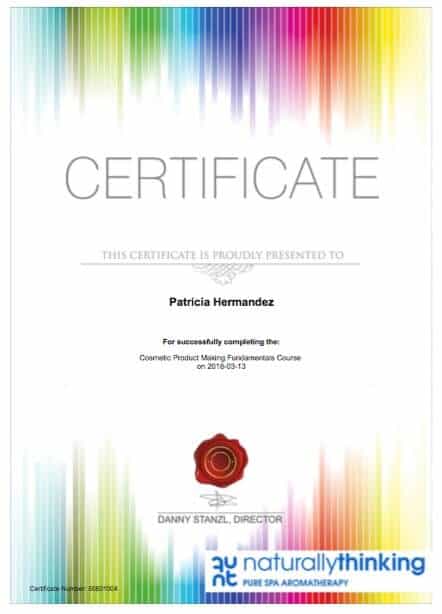 – Theory – E, S & P- SLS Free Shower Gel/Shampoo- Moisture Cream- Cleansing lotion- Conditioner- Exfoliating Lotion/Wash- Skin gel- Carrier oil/Essential Oil basics theory- Moisture Cream 2- Body Butter- Make Your Own Balm
There's a blog entry on this course here.

Formulating with AHAs and BHAs.
The Carrier Oil Course – By Susan M. Parker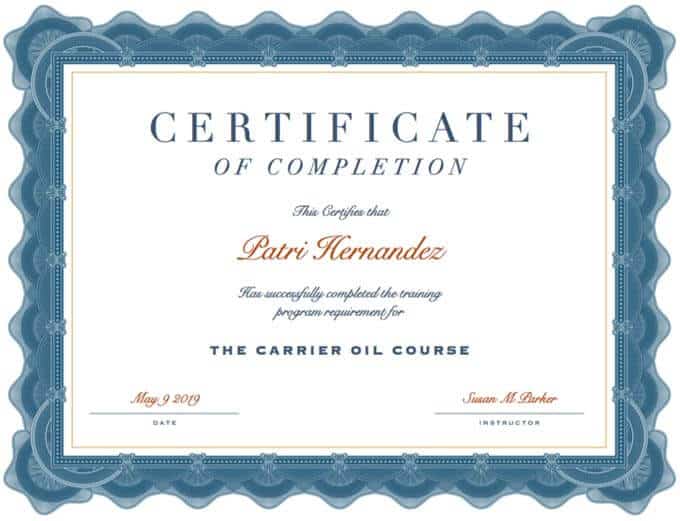 We covered the following modules:
– About carrier oils, true oils, carrier oils suitability, fixed oils vs essential oils– About fatty acids, about oxygen, reading fatty acid profiles, carbon chains- Unsaponifiables (healing fraction), about refining, about the skin, oil sources- Monounsaturated oils, linoleic acid oils, LNA & GLA oils, about botanical families- About stability, balanced oils, special considerations, meadowfoam oil stability
Check the links if you'd like to know more about Susan M. Parker and her courses.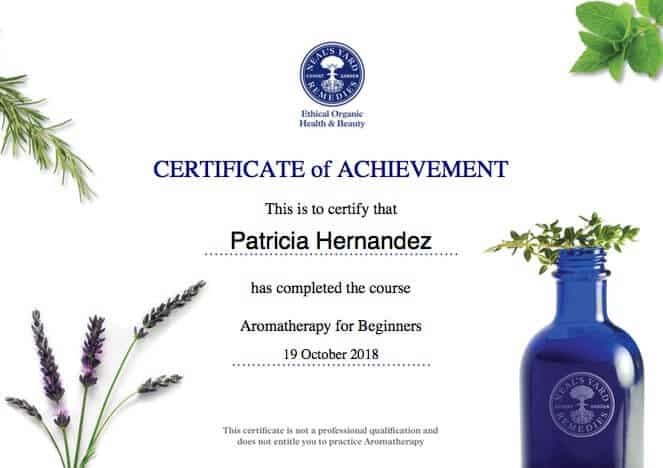 Award-winning health and beauty company Neal's Yard Remedies has become my obsession. I love their products and courses. Aromatherapy for beginners is their first online course and I'm proud to be currently studying it.
Course includes:
– The history of aromatherapy- An understanding of aromatherapy and essential oils- Different application methods- Safe blending- Different base/carrier oils- Introduction to 12 popular essential oils and their properties- Create therapeutic and aromatic blends- Different methods of using essential oils- How to give a lovely relaxing hand and arm massage
Introduction to Herbal Remedies – Neal's Yard Remedies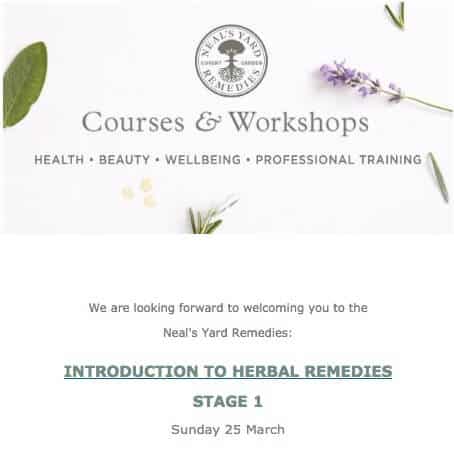 This is a one day course exploring herbal remedies, whilst developing an understanding of their therapeutic uses.
– An introduction to the history and folklore of herbal remedies – An introduction to our most popular herbs – Plant identification – Which parts of the plant to use – How to use common herbs safely and effectively to soothe everyday ailments – How to transform herbs into useful remedies in your kitchen – Practical and hands-on teaching techniques: herbal tea tasting, making salves, and tinctures
There's a blog entry on this course here.
The Art of Traditional Herbalism – ATENAI
We covered:- Healing as an art- 'Hot' and 'cold' plants- Different parts of healing plants- Medicinal plants and habitual ailments- Macerated oils, tinctures, microdosis- Lunar cycles- Plant identification and harvesting- Aromatic plants in the kitchen- Compatible and incompatible plants- Poultices, syrups, gargles, steams and other methods- Clay therapy and applications- Balms and salves- Mexican Temazcal- First Aid kit (check out my post on putting together your herbal first aid kit)
I wrote a post on the course here.
VortexHealing® Foundational Training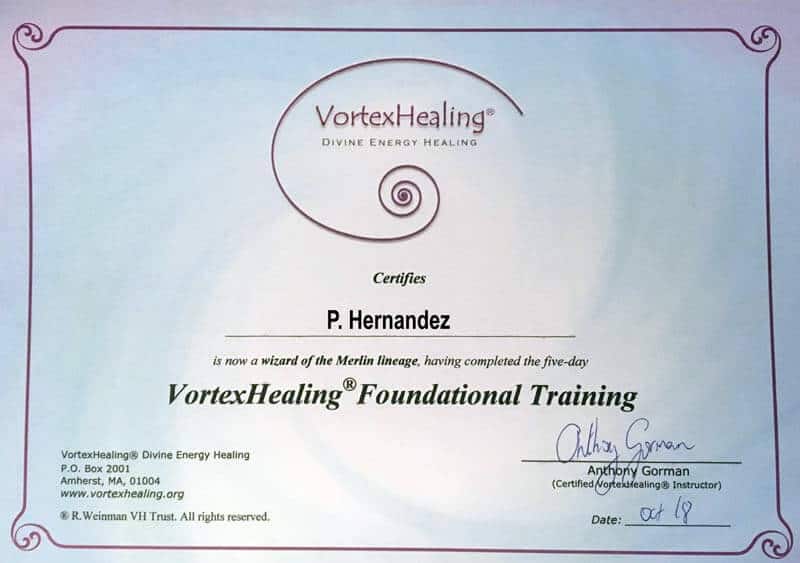 It would be a little difficult to explain this form of healing but all I can say is that it has strengthen my core and everything related to my natural health and wellbeing in general. Here's an overview of what the training covered (taken from their website, see here):
The energy system as a whole, or specific parts of it, can be deeply energized (or grounded, or nurtured, or transformed, etc.).
The meridian system can be cleared and harmonized.
'Karma knots' (which are a core support for karmic & emotional issues, held in the karmic body) can be cleared.
Deep clearings can be done through the subtle energetic bodies, chakras and physical tissues
Both emotional and physical issues can be deeply impacted by this work.
This  healing can be done on yourself or others, in person or at a distance.
In addition, there are other transformative processes that are taught in class:
You learn how to get information from Divine Presence.
You learn meditations for connecting more deeply with Divine Presence and for opening the spiritual heart.
You recreate your Grounding Cord, which grounds you to the core of the earth and strengthens you. (Everyone is born with a grounding cord, but in the West, almost everyone loses it by the time they are 4 years old.)
You learn how to bring focus to the 3rd eye.
You receive a lot of detailed information about our energy system and about how our issues become embedded in it.
Your receive a very detailed map for the spiritual awakening that is generated by the Divine through the process and classes of VortexHealing.
This is so you get an idea of what was covered at the course.
European Institute of Dermo-Cosmetics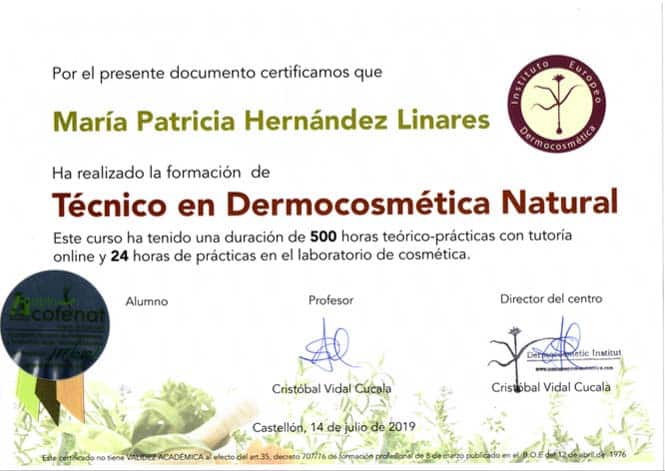 This was an intensive 3 day course in Castellón, Spain (website here). We covered a lot of ground over the weekend. I became a Technician in Natural Dermocosmetics.
– Theoretical basis behind cosmetic formulas we developed- Nature of the ingredients, texture, scent, physiochemical properties, cosmetic properties- Technique and materials for the preparation of each cosmetic- Preparation of individual cosmetic products- Quality control, texture, stability, aroma- Monitoring cosmetic effects and product stability
Herbal Academy Intensive: Emulsifiers and Preservatives in Botanical Skin Care Products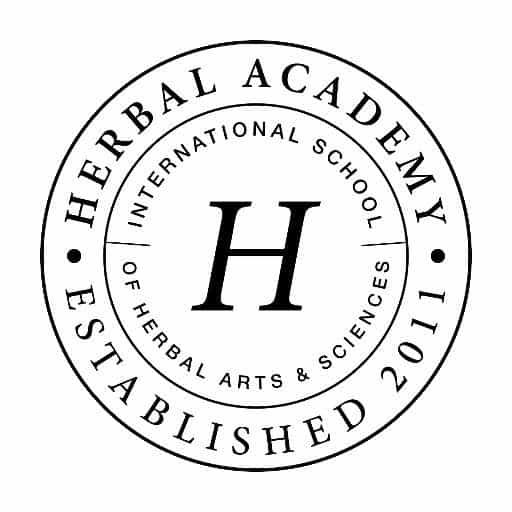 I'm already quite an efficient natural skincare formulator but I couldn't give this course from the Herbal Academy a pass! The Emulsifiers and Preservatives in Botanical Skin Care Products intensive with expert Rachael Pontillo, M.Msc, FDN-P, CIHC, LE is designed to take our homemade creams, lotions, and other skin care products to the next level with some additional ingredients that are not commonly found in DIY herbal skin care formulas in order to create effective, shelf-stable products with a longer shelf life.
The courses have given me a powerful starting point and I just continue growing in wisdom and knowledge.