I've been doing a 'The Art of Traditional Herbalism' course in Tenerife, where we currently live. Below I'll post some photos I took during the first 2 sessions of the course (duration of 4 weekends over the course of 4 months). Here's their website for those interested in having a look (Spanish).
The idea of the course is for me to learn about the herbal plants here in Tenerife and also about herbalism in general. I'll be doing regular courses throughout the course of my life to keep deepening my knowledge of plants and their medicinal power, aromatherapy and natural skincare. There are fabulous courses both online and offline and I'm excited to keep growing my arsenal of DIY natural tools. Spirituality is top of the list, as I can see that everything follows a good spiritual condition, which I can maintain on a daily basis quite easily nowadays.
Back to 'The Art of Traditional Herbalism' course. Let me show you a few photos and tell you about the different modules and what I'm learning.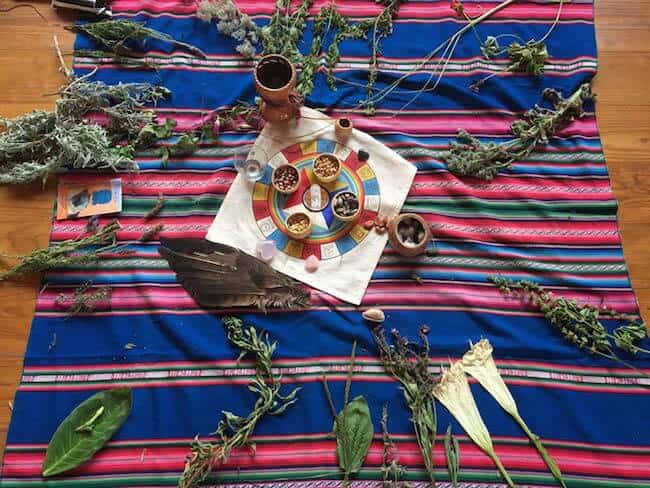 The course aims at reviving the old tradition of herbalism through the care of each and every one of our relationships towards each other as well as the plant kingdom.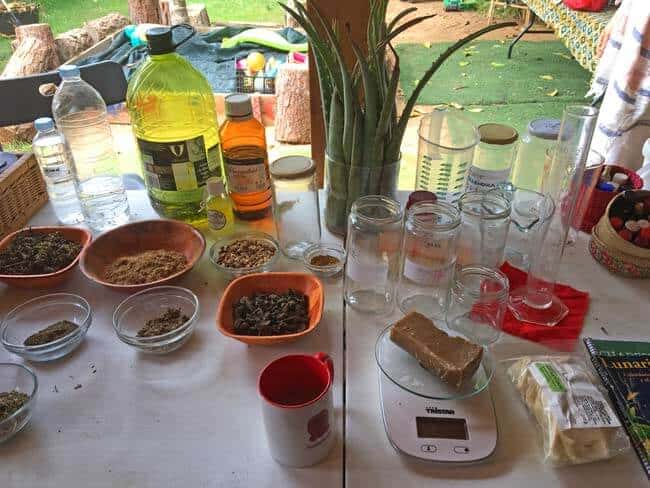 We have a look at around 20 different plants with the relevant documentation, research and exhibition as and when possible (I'll do a different post on a beautiful walk we did in Chanajiga, in the area of Los Realejos, where we looked at different plants trying to identify each by their look as well as beneficial/medicinal properties.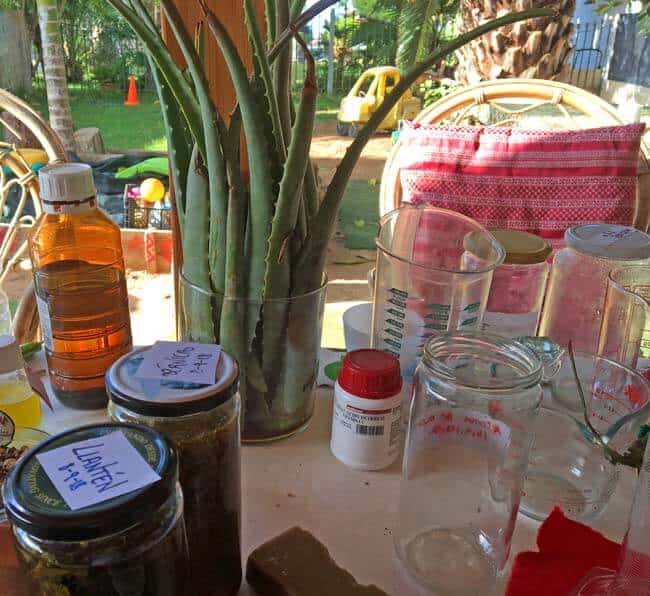 Part of the course is to also learn about a series of body movements that help us nourish the five elements within our body.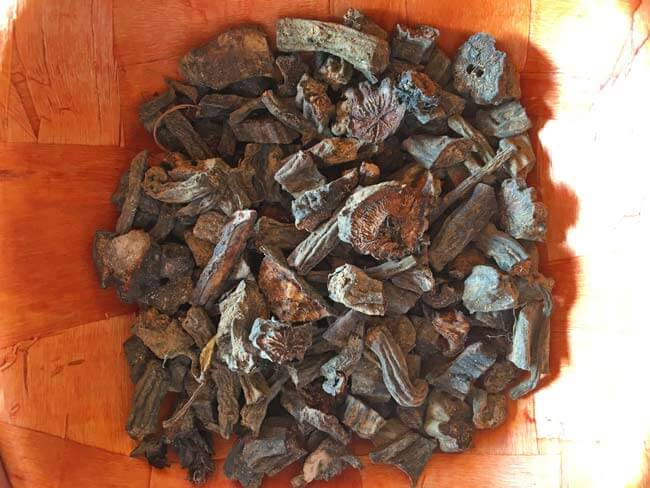 The course is for people like me who want to learn about the world of botany: aromatic, medicinal, nutritional plants, etc in order to improve our health and general quality of life or those who have basic knowledge but wish to take it further when it comes to learning deeper about natural remedies in general.
Many of us at the course have had a profound and meaningful 'call' (some historical memory within our bodies has 'awakened' within our own roots and we seem to be wishing to return to the origin or essence of our selves and nature).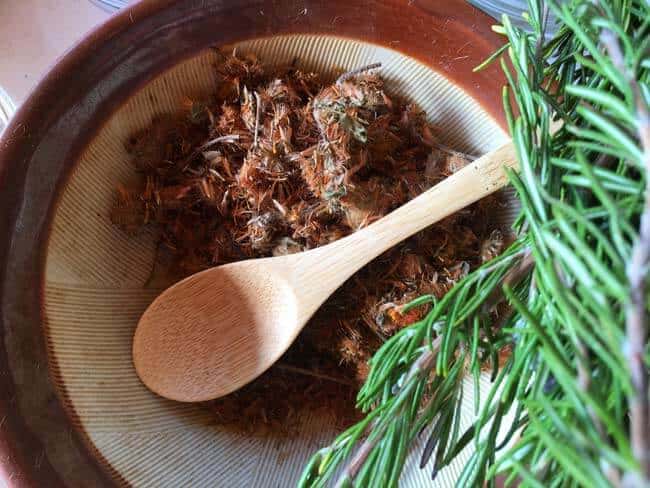 On the 1st module we learn about the art of healing, hot and cold plants (I had never heard of this before, I might write a blog post on it, it's most interesting!), 'temperaments' and bodily nature (also, very interesting and new for me), principles and healing parts of medicinal plants, medicinal plants and treatments for the most common ailments (as per the different seasons), the art of herbal preparation, forms of administering when it comes to external use: macerated oils, alcohols and medicinal plants, dyes, etc.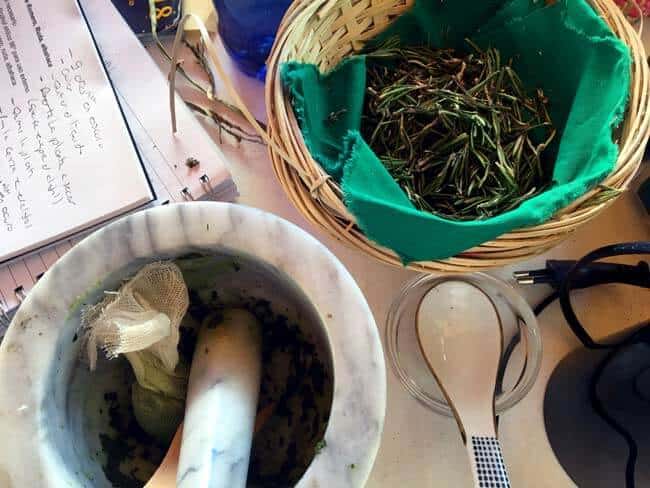 The 2nd module deals with the art of healing part II, influence of the different lunar phases in the harvesting of medicinal plants, recognition of medicinal plants, collection and drying, aromatic plants in the kitchen, a herb garden: compatible and incompatible plants, introduction to medicinal herbs (art-herbal), forms of external/internal use: dressings, plasters, poultices, steam baths, suppositories, gargles, rinses and syrups and knowledge of clay therapy, uses and methods of applying.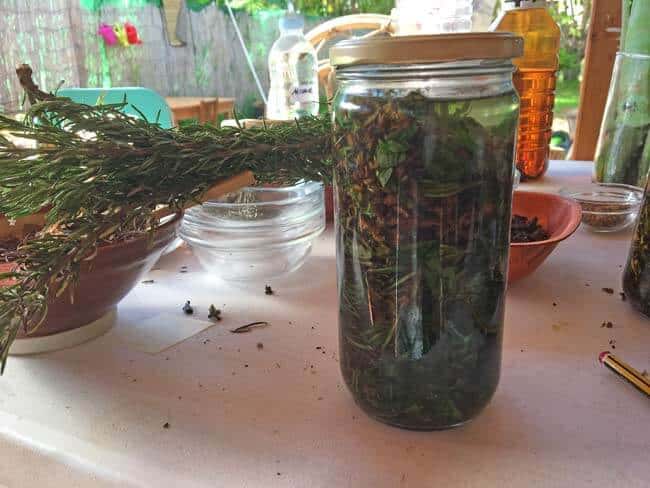 The 3rd module deals with the art of healing part III, filtering oils and alcohols with medicinal plants, making ointments, filtering dyes, making smaller dosages, building a spiral of medicinal plants.
Finally, module 4 deals with the art of healing part IV, therapeutic uses of 'temazcal', preparation of a medicinal kit for internal and external use (by the way, check my natural first aid kit) and presenting the herbal project (each of us has their own personal project).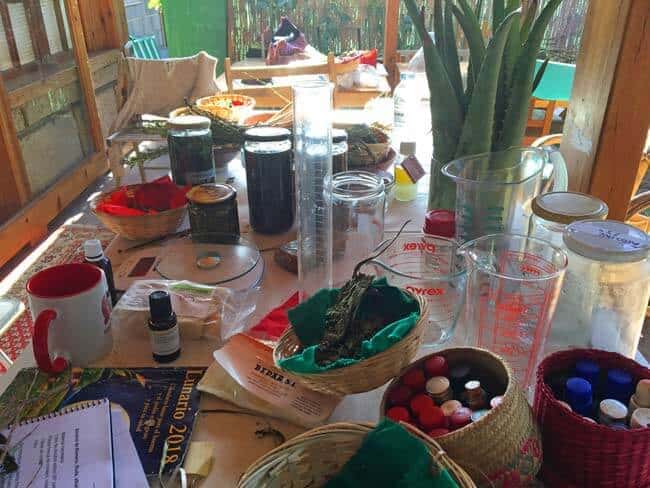 Making Eldelberry Syrup
We made eldelberry syrup for the winter. I took some photos of the process, see below.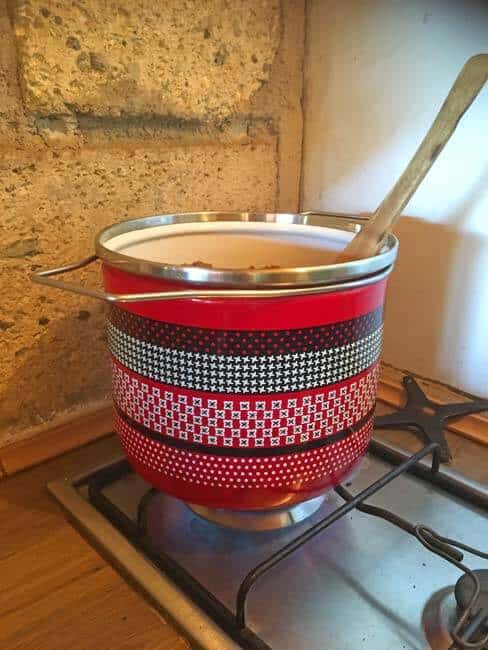 Lovely Italian pot!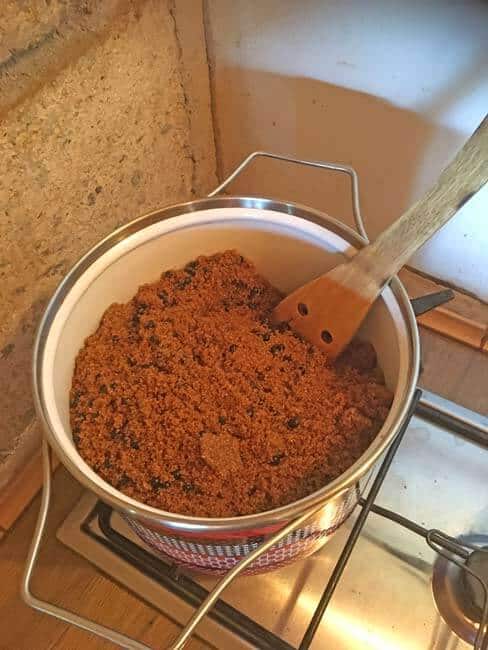 Added brown sugar.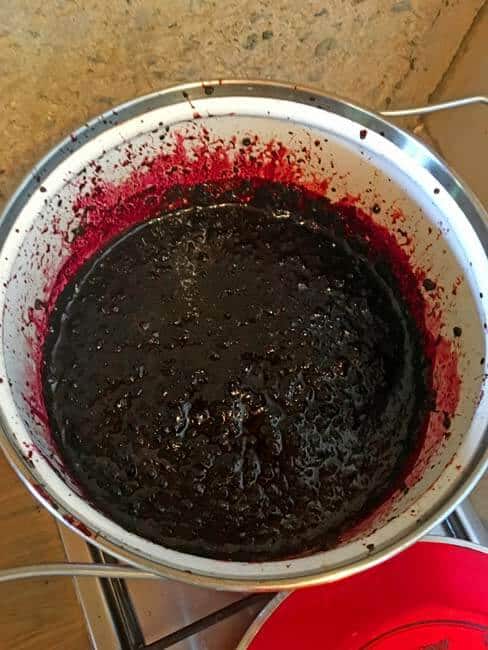 Bringing the mix to the boil.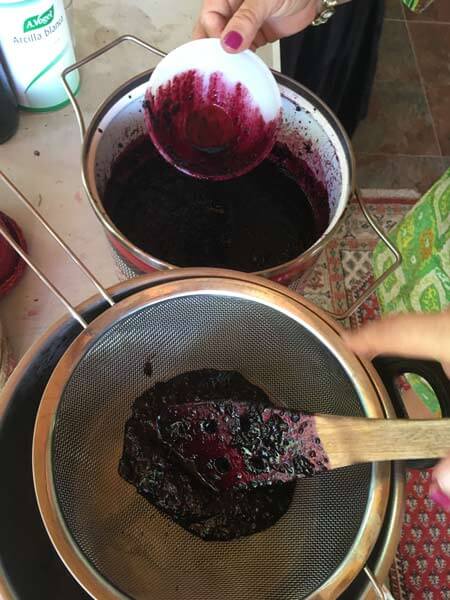 Straining the mix.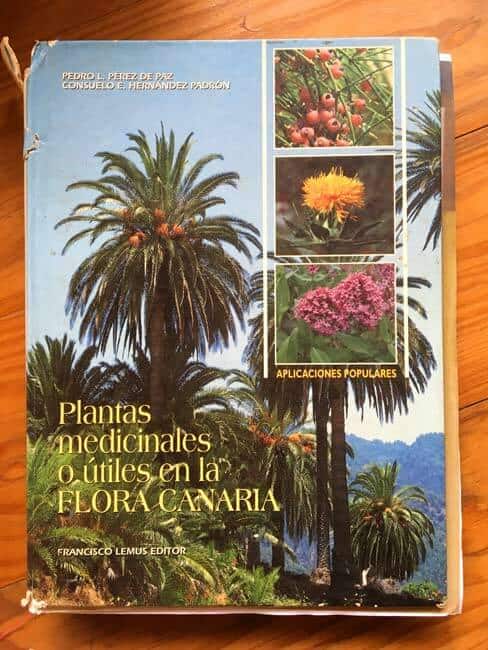 Here's a book that the course recommended (many books were recommended but I took a photo of this old one).
I've noticed that learning about medicinal plants is an art form that probably takes many, many lifetimes. I have a feeling I'm not new to this, that's for sure. Lots to learn though!
I am a lay person without medical qualifications. Back in 2010, my life spun out of control and I've had to gradually turn it over in order to adopt a healthier, more natural approach to wellbeing in general. This has not been an easy task! Years and years of conditioning, habits and addictions got in the way, and a lot had to be undone. Oh, boy, slowly but surely, I must say I've come far. That's how this website was born. I now formulate natural skincare, prepare daily herbal remedies and use the power of essential oils to deepen my sense of wellbeing on a daily basis. At present, I'm going through the acclaimed Formula Botanica course "Diploma in Organic Skincare Formulation", practice with a herbalist on a hands-on course around Traditional Herbalism in the Canary Islands (Spain), improve my skills through an online Aromatherapy course with the award-winning health and beauty brand Neal's Yard Remedies and, needless to say, continuously read and learn about natural health and wellbeing. In the summer of 2017, I experienced a profound spiritual awakening, and realised that this journey has only just started…