Aging Skin: Prevention & Treatment
Your primary prevention when it comes to aging skin consists in avoiding sun overexposure as much as you can
You might want to also read my articles to understand the nature of mature skin and aging:
The above links will give you a good understanding on how your skin works and more before you learn here about prevention and treatment.
1. Sun Overexposure is the NUMBER ONE Offender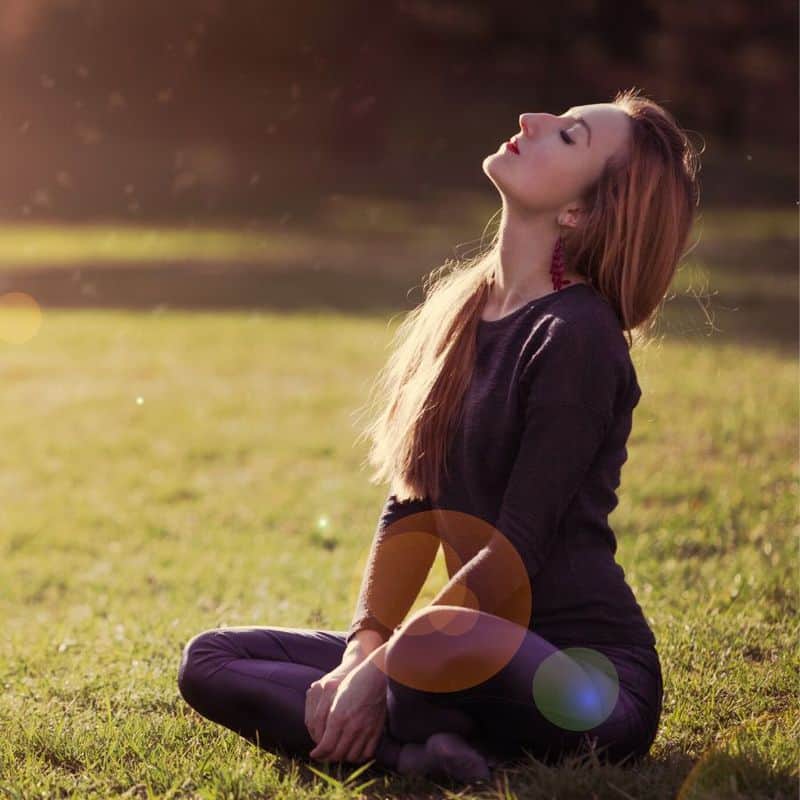 As mentioned before, your primary prevention consists in avoiding sun overexposure as much as you can. A little sun is good for everyone, but I wouldn't recommend you lie down and take the full sun rays like some people do while on vacation or holidays.
I, for example, live in a very sunny area (Canary Islands) near the coast, where the sun is strongest. I have to protect my skin daily and use sun protector daily, no matter what the weather is like (unless it's raining heavily and I'm staying indoors.
Outdoors, for me, means sun protection at ALL times.
So, avoiding overexposure to the sun is your first call of action for preventing aging skin.
2. Your Lifestyle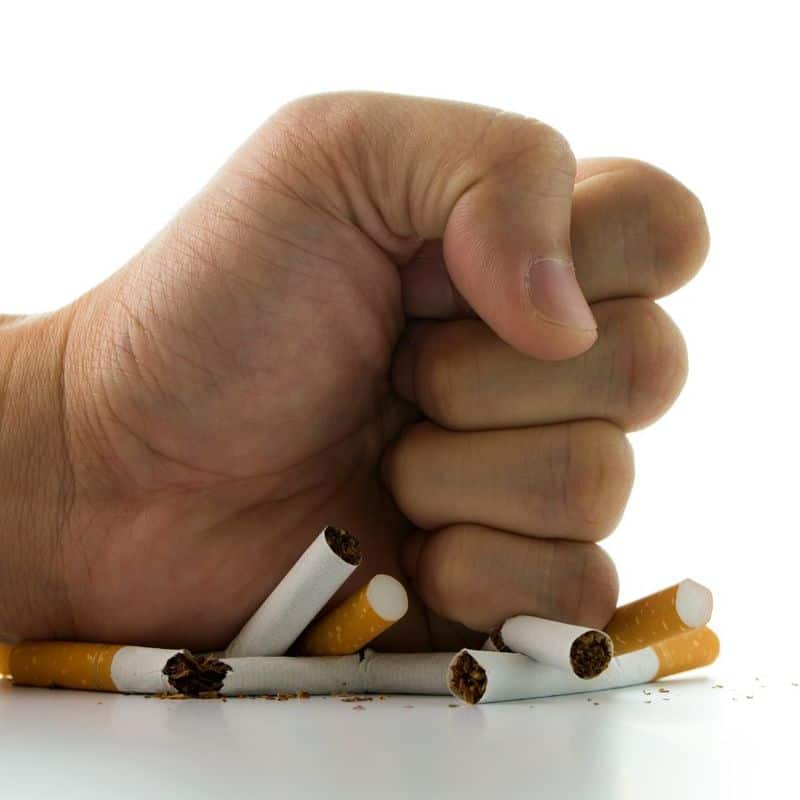 You probably know about some of all of the below in order to avoid premature aging of the skin:
Avoid smoking
Avoid drinking alcohol to excess
Avoid pollution
Get plenty of fresh air
Get enough sleep
Eat healthy foods
Maybe you can't comply with all of the above (you might live in a polluted area and there's not much you can do to avoid this) but at least you can take care of the rest.
I, for example, moved from London to the Canary Islands (I live in a very rural area with no people around me) and although my main motive was not my skin, it was my health in general and the skin is part of my healthy lifestyle. If you feel a 'calling' to a better, more natural, healthier lifestyle do listen to your heart. It never lies to you.
3. Cosmetics & AntiAging Skincare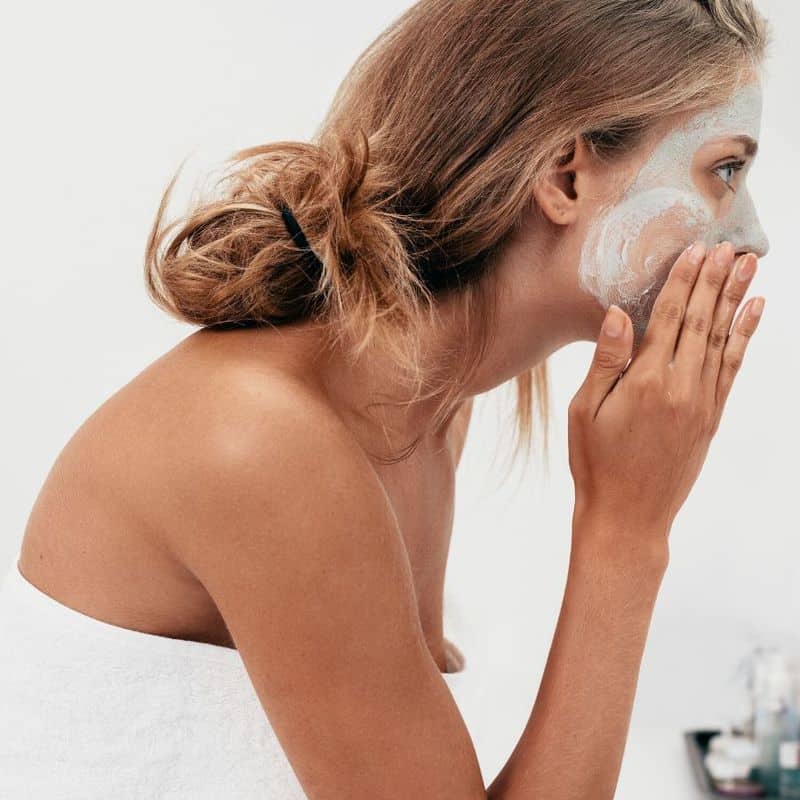 Antiaging skincare DOES work. Of course, OhMightyHealth only recommends natural and organic skincare. I make it myself at home and wouldn't recommend anything else. Botanics do work. If you'd like to know a little more regarding how to switch from conventional skincare to natural skincare read my article here: "Making the Switch to Natural Skincare".
For those who already are lovers of green beauty, you might want to give antiaging natural and organic skincare a try. I personally love Neal's Yard Remedies products (affiliate link) but there are plenty of established and new green beauty companies that create absolutely beautiful products you can try.
Over time, I've found that sticking to one brand is not necessarily the way to go. I change my ingredients and cosmetics accordingly to test which ones work best with my skin. My skin also changes over time so I'll probably be forever testing new products and ingredients, which I absolutely love doing.
I also don't adhere to a particular routine as I like to change ingredients often. Lately, for example, I'm cutting my aloe vera leaves from the many plants I have here in La Finca and using them as a toner. Next week I might move onto orange blossom… who knows! That's the beauty of it.
You might of course want to stick to routines, ingredients and products you love. But I believe it is good for your skin to switch products over time anyway. See how you feel and act accordingly I say.
Either way, the point here is that antiaging natural skincare works!
**Just a note before I move on to treatment. In order for prevention to show results, you'd need to implement the 3 stages if you want to make a difference to your skin.
---
Your beauty regime is very important when it comes to aging skin. The products you use can make a real difference.
When you cleanse your skin, moisturize it and protect it you're creating a cycle which can work at preventing premature aging of your skin.
Cleansing & Toning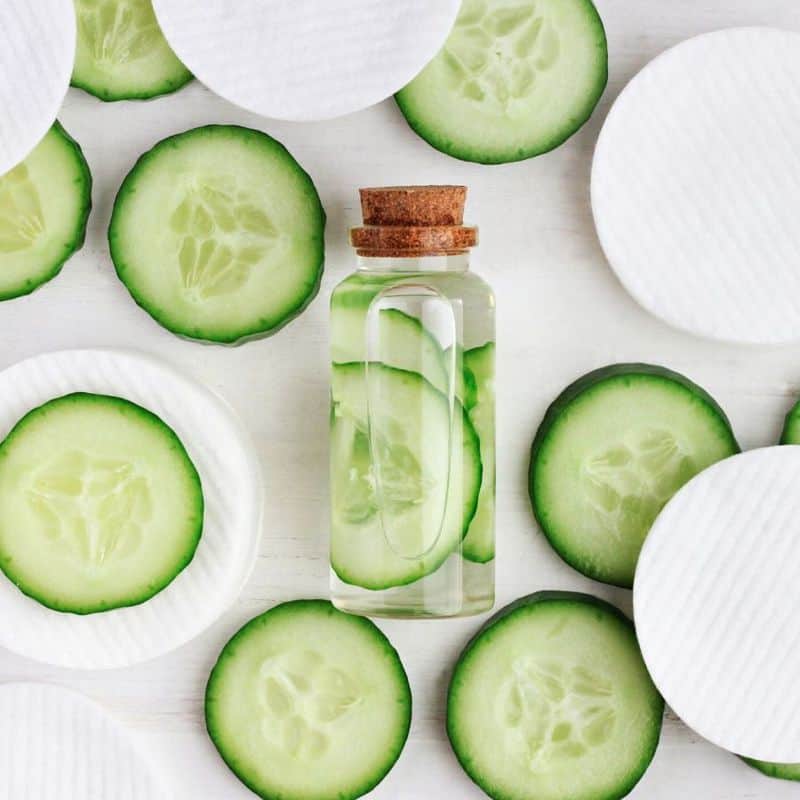 Try natural and organic mild products to make sure that your skin is not stripped from its natural lipids. If your natural lipids (oils/sebum) are washed away with the products this can actually lead to a decrease in barrier function which in turn will end up in dry skin.
You want to look for cleansers that act as emollients with beautiful, botanical oils. Don't be deterred by oil cleansers as they can work really well at dissolving dirt inside the pores while adding lovely moisture to your skin.
After cleansing, tone with a lovely hydrosol (sometimes called floral waters) which have added therapeutic benefits.
Finally, exfoliating your skin once a week will help slough off dead skin cells which in turn helps rejuvenate the skin.
Moisturizing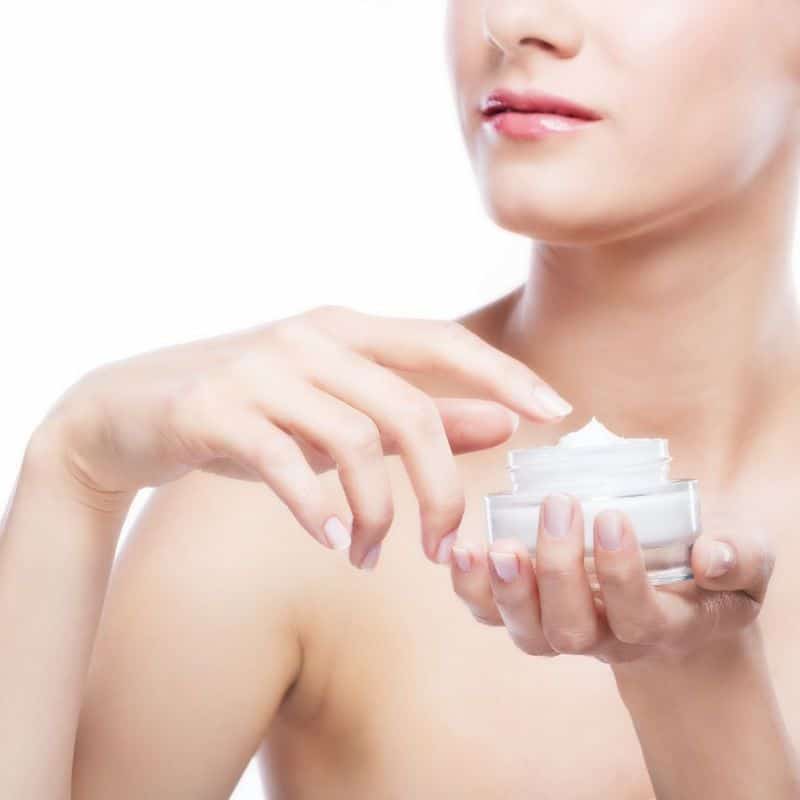 After cleansing and toning (and exfoliating roughly once a week) a good moisturizer can help restore your skin barrier. Moisturizers can have oils which will help with the restoration once they're incorporated in the stratum corneum.
When we talk about moisturizers we include not only creams and lotions but also natural butters (shea butter, cocoa butter, kukui butter, etc) and vegetable oils. Other important ingredients are humectants which also help draw moisture into the skin. Glycerin and honey are two examples of humectants.
Moisturizers create an occlusive barrier which help replenish moisture on the outer layer of your skin. They work on the top layer of the skin thus adding strength to the barrier.
Lipids (oils) help moisturize dry skin, they are good at retaining water and softening cracks, easing itchiness, reducing scaling, etc. They protect the skin as well as helping other products be absorbed into the skin. I, for example, love using a facial oil which I live for around 2 minutes before applying my moisturizer. I can almost feel how both products penetrate the skin, each acting differently (the facial oil acting as an emollient which softens my skin and strengths the barrier function and the cream adding extra suppleness by introducing water into my skin via the aid of humectants).
Follow the Above Advice
I've been leading a healthy lifestyle and I also make sure to take care of my skin with natural and organic products. Not only this is good for my skin in terms of delaying premature aging but I also can say I feel really good overall and this leads to a happy, fulfilling life in general.
The above advice is easy if you take it easy as well and make changes one day at a time.