If you think roses are only pretty in the garden, think again. Rose essential oil is one of the most expensive oils in the world — and for good reason! It's extracted from rose petals and used in a variety of beauty products like perfumes and skin lotions, and rose water can also be found in many culinary recipes.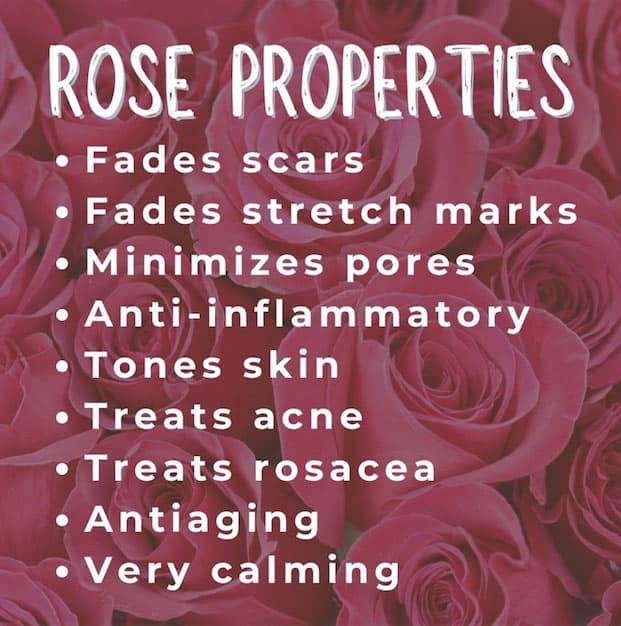 Disclosure: This post contains affiliate links. I receive a small commission at no cost to you when you make a purchase using my link.
The Rose: A Symbol of Love, Beauty, and the Garden of Life
A symbol of love and beauty, the Rose has been celebrated throughout history. Since time immemorial, roses have been given to loved ones as a sign of affection, and just one red rose is said to have the power to convey one's deepest feelings of love. The flowers are also commonly strewn on graves as a form of remembrance. Rose petals and rose water are also widely used in ceremonies throughout the world.
Calming Properties
Like all flowers, roses possess a wonderfully calming scent that can help you unwind from the stresses of everyday life. It can calm down your mind and body to the point where you can fall asleep more easily when you're overtired. Try sprinkling a few drops of rose essential oil on your pillow to get the same benefit. Think of rose oil as a spa treatment in a bottle!
Strong, Sweet Scent
If you love the smell of roses and want to add a little to your fragrances, then rose essential oil is perfect for you. It can definitely be used in place of any other floral scent that you're using, and even blends well with other scents to give them a softer aroma like lavender or jasmine.
Beauty Benefits
Aside from its beauty benefits, rose oil also helps with skin care. It has been found to help clear up skin problems like acne and eczema, improve the look of your skin to help it look more youthful, as well as restore moisture back into your skin so it can repair itself.
Aromatherapy Benefits
Just like any other essential oil, rose oil has many uses in aromatherapy. You can use it to treat insomnia, irritability, nervous tension and depression. It's also become increasingly popular as an aphrodisiac where it's thought to help two people fall in love with each other. In addition, rose oil has been found to be effective for controlling pain and supporting circulatory health when applied topically to the skin.
Antidepressant Properties
In addition to all the beauty benefits, rose oil has become a fairly popular alternative treatment for depression. Studies have shown that extracts of rose oil can help in relieving symptoms associated with depression.
What do We Get from Roses? Rosehip Seed Oil, Floral Water & Essential Oils (Otto & Absolute)
Two Types of Essential Oil
There are 2 types of rose essential oil; rose absolute and rose otto. Rose absolute is extracted with solvents while rose otto is steam distilled and is more expensive.

Rosehip Seed Oil
There's also the oil from the seeds, which is a great alternative to rose essential oil.

Rose Floral Water
Floral waters are a by-product of the distillation process and can be used in skincare and aromatherapy to help promote relaxation.
It turns out there are many medicinal properties to these beautiful blooms. Rose oil protects, conditions, tones and even soothes skin, can treat acne and combats signs of aging. In addition to its many health benefits, rose oil is one of the most powerful fragrances on earth. Its universal appeal makes it perfect for rituals and ceremonies to bring peace, joy, and tranquility into the everyday life.
Rose oil has been used in medicine for thousands of years as a rejuvenative treatment to support health. It's been a popular ingredient in beauty products for centuries and is now widely available in health food stores and online.
DID YOU KNOW?!
– All roses are edible!
– Rose floral water not only is thoroughly hydrating, but it is also a mild antiseptic
– The damask rose (famously grown in Bulgaria) has the most potent scent
Rose seed oil and essential oils are good for all skin types (dry, normal, combination and mature skin)
Benefits for Skin & Health
Improves appearance of scars
Improves appearance of stretch marks
Combats skin redness
Helps where there's been sun damage
Soothing & anti-inflammatory
Great for dry or mature skin
Helps itchy or broken skin
Tones skin
Minimizes appearance of pores
Treats acne (it contains trans-retinoic acid which the body makes into Vitamin A)
Treats rosacea
Adds elasticity to the skin, reduces fine lines around the eyes
Detoxifier (massage oil)
Helps relieve menstrual pains (massage oil)
Supports lungs and heart (massage oil)
Great source of Omega 3 and 6 (great for tissue regeneration)
The essential oil has antimicrobial properties (skincare)
Calms the spirit, aids sleep (diffuser)
Lowers heart rate, good to reduce stress levels (diffuser)
Rose floral water is wonderful for combination skin, makes a fantastic skin toner, is also very good for mature skin, balances your skin
As you can see, there are many different ways to use this wonderful oil!
My Top, Recommended Rose Product Brands
Rosehip seed oil by Pura D'or. Source of Omega 3 and Omega 6. It provides natural Vitamin A to the skin, restores and regenerates at a cellular level tissue and membrane.
Rose Otto Essential Oil [Steam Distilled] The Bulgarian rose is meant to be the best rose in the world. This essential oil by Alteya Organics is 100% pure. You only need a few drops to reap the benefits.
Rose Absolute Essential Oil [Solvent Extraction] With a sensuous and intense rose fragrance, can be added to your skincare creams and lotions for extra rejuvenating oomph. Lighter scent than Rose otto.
Alteya Organics Facial Toner. Contains only 100% pure steam-distilled Bulgarian Rose Water. Suitable for all types of skin types, simply apply with a cotton ball to face and neck in the morning and evening after cleansing your skin. It will balance, refresh and tone your complexion. You can also use it on your hair by massaging the water into the roots after you wash your hair in order to improve softness and shine. Twice a week recommended.
Alteya Rose Budes Whole. (100% Organic Rosa Damascena buds) Beautiful Rose buds hand picked and organically grown. For a delicate, calm, dreamy and delightful tea that will get you ready to go to bed. The buds are highly beneficial in antioxidants Vitamin C, B, K and polyphenols which help fight premature aging. With a mildly diuretic action.
Organic Rose Petals by Green Hill Tea if you prefer petals to buds. For tea, decoration or salads. Such a calming treat for the senses. Oh, and they contain move Vitamin C levels than fresh oranges or grapefruits. With a mildly diuretic action.
Have a Complete Rose Pamper this Week!
Skin
Add 2 drops of rose essential oil in a teaspoon of unscented body lotion and massage onto your skin.
Add 1-2 drops of Rosehip seed oil in your bathtub to help soften and smooth your skin (I don't advocate baths in order to save water but once in a blue moon it will most definitely benefit us)
Mix 1/5th of a cup of oatmeal with 1 teaspoon honey then add in 2 drops of rose essential oil for an effective facial scrub. Massage and remove with warm water. Apply moisturizer.
Massage
Make a massage oil with a 50/50 combination of almond oil and rosehip seed oil. If you want an extra special treat add in 3-4 drops of rose essential oil. Massage yourself with this regularly to stimulate circulation and increase your skin's elasticity.
Aromatherapy
Add a few drops of rose essential oil (otto or absolute) into your diffuser for an uplifting scent. It will help you sleep better as well as reducing stress. And the scent is heavenly.
Rose Buds
Make yourself a lovely cup of tea, add in a few dried buds to just boiled water (1 to 3 cups, depending on how strong or weak you want your tea), steep the tea for 5 minutes, then pour to your favorite cup and sip to your heart's content. This is a caffeine free drink.
Petals
Use for decoration
Float in summer drinks
Scatter over salads
Add to vinegars and jams
Last Words
The benefits of rose essential oil and rosehip seed oil are far too numerous to list. They are two of the most important ingredients you can use to restore your health and improve your skin.
Now that you know a little more about these wonderful products, you can see how easy it would be to incorporate them into your beauty routines. Try out a few different ways and find which one works best for you!
I hope you found this article useful. Share it with your family, friends and the world. 🙂
Studies, Research & References
Investigating the effect of rose essential oil in patients with primary dysmenorrhea
Therapeutic efficacy of rose oil: A comprehensive review of clinical evidence
Evaluation of the effect of aromatherapy with Rosa damascena Mill. on postoperative pain intensity in hospitalized children in selected hospitals affiliated to Isfahan University of Medical Sciences in 2013: A randomized clinical trial
The effect of self-aromatherapy massage of the abdomen on the primary dysmenorrhoea
Relaxing effect of rose oil on humans
Comparing the Effects of Aromatherapy With Rose Oils and Warm Foot Bath on Anxiety in the First Stage of Labor in Nulliparous Women
Rosa damascena oil improves SSRI-induced sexual dysfunction in male patients suffering from major depressive disorders: results from a double-blind, randomized, and placebo-controlled clinical trial
Adjuvant Rosa Damascena has a Small Effect on SSRI-induced Sexual Dysfunction in Female Patients Suffering from MDD
The effects of clinical aromatherapy for anxiety and depression in the high risk postpartum woman – a pilot study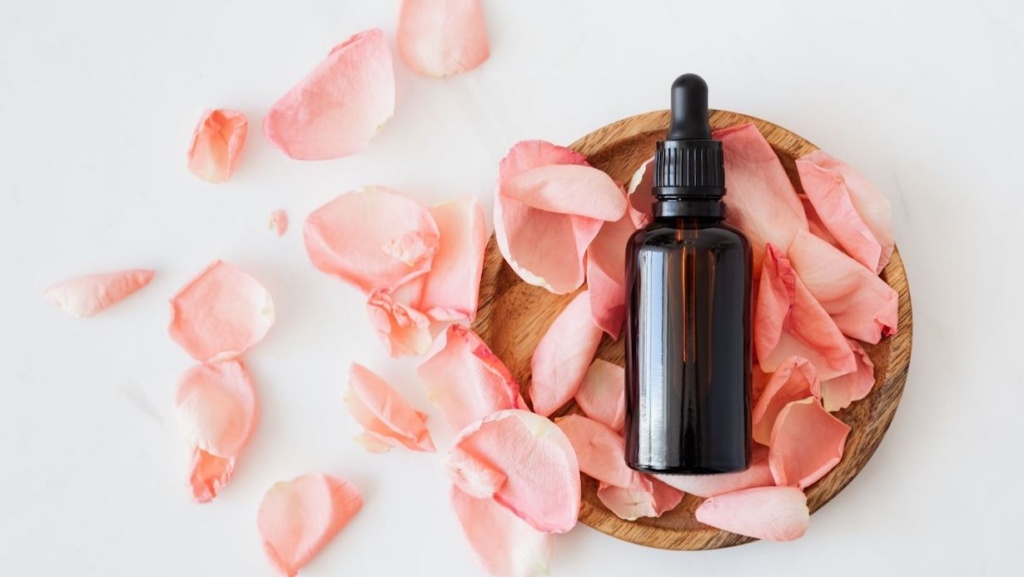 Rose essential oil is a natural product that has been used for centuries. It is…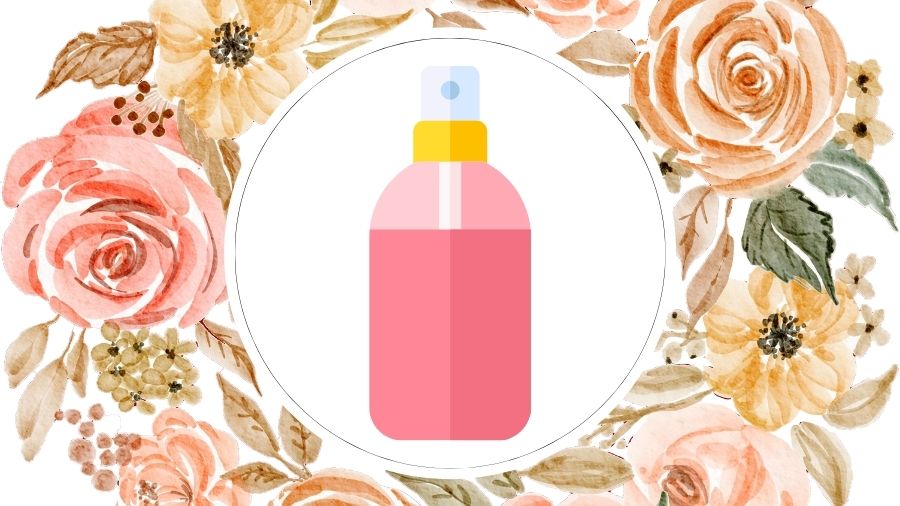 Rosewater is one of the best skincare ingredients because it is natural, gentle, great for…