I Made Homemade Whipped Shea Butter for DIY Shea Butter Lip Balm, Scars, Stretch Marks… with ONLY Pure Shea Butter
Here's my first EVER homemade skincare recipe. I saw many different recipes for whipped shea butter but in the end, I decided to just whip the shea butter on its own (and not to add anything to it). Here are the results.
Whipped Shea Butter Without Anything Else is More a Balm
My plan first was to make whipped shea butter for skin because that's what came to mind first. And when I whipped it I kept thinking it was some sort of DIY whipped shea butter for skin for around 4 days or so. Then, at some point I thought: hm, I'm just really putting it on my dry lips, face scar and feet soles. This is more a 'balm' than a 'cream'.
**Also check out my shea butter on face before and after post.
Homemade Whipped Shea Butter with Only One Ingredient: Pure, Natural, Raw, Unrefined, Unfiltered Yellow Shea Butter
I got half a kilo of shea butter from Brixton Market (in South London, UK) for £5 (around $7). Not bad! It has a strong-ish smell but since trying to go all natural smells don't bother me. In fact, any 'perfumy' smell gets my inner-alert bells going.
This block of shea butter has been around in my kitchen for a while now so I needed to get whipping!
The reason shea butter needs to be whipped is because the actual raw, pure, unfiltered block of shea is quite hard and even though you can still rub off your needed amount, it can be too lumpy, takes time for 'melting' from rubbing plus it can get a little messy manouvering the block around. 
DIY Whipped Shea Butter for Lip Balm, Scars, Stretch Marks, Feet Soles, etc
The end result is fantastic because it spreads easily but still has a solid-ish consistency, so perfect for topical application in particular areas.
I have a scar on my face from removing a sebaceous cyst and I need to hydrate it on a daily basis. I also use rosehip oil (rosa mosqueta) which my ex-sister in law told me was very good for scars years ago, but I'm using shea butter now because I am in love with it.
Without further ado, here are the pictures of my first recipe EVER in terms of natural skincare: my own shea butter balm DIY. Yay!
1. Block of shea butter: cut what you need!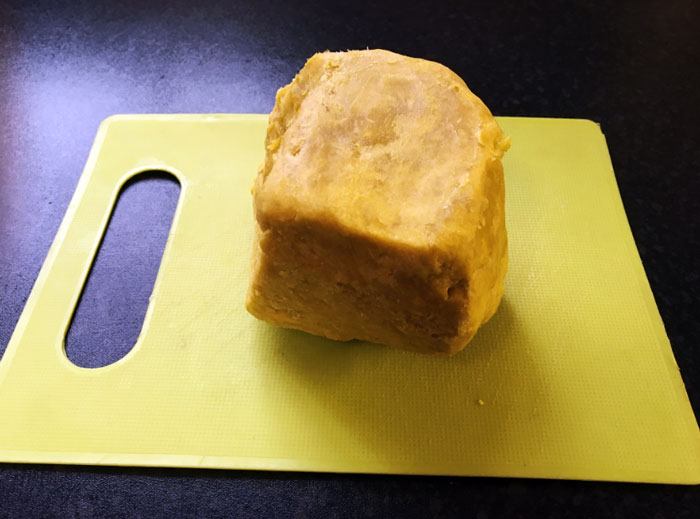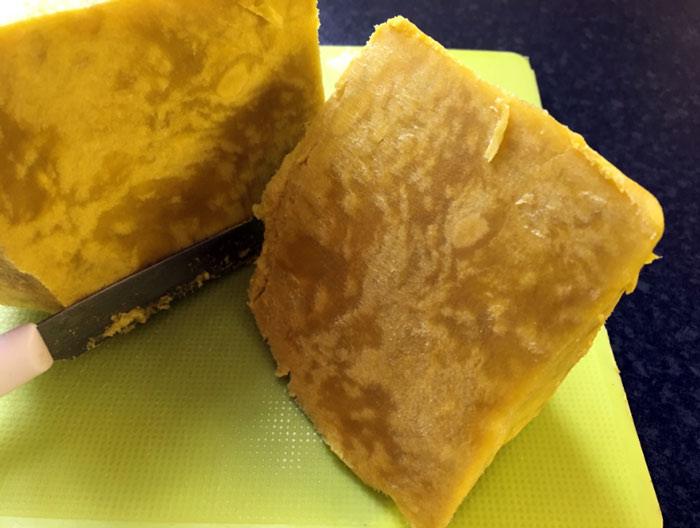 Ooohh, such lovely feeling to cut through the smooth, soft and luxurious butter!
2. Break into pieces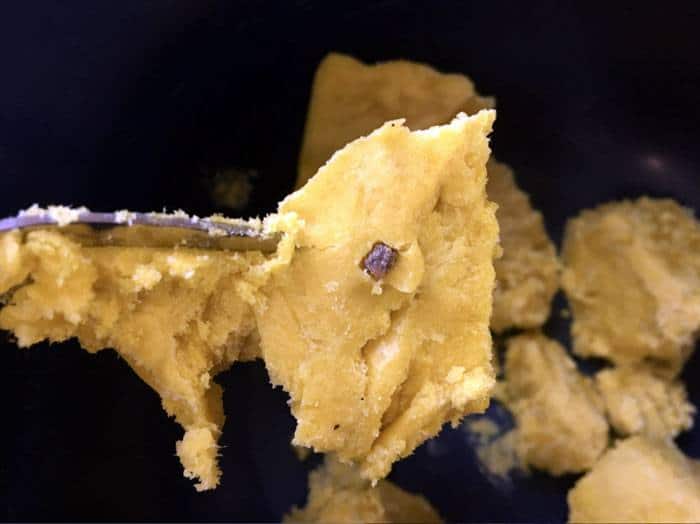 Proof of the butter being pure and unfiltered: I found what looked like a piece of bark buried inside the butter… Nice!
3. Melting the pieces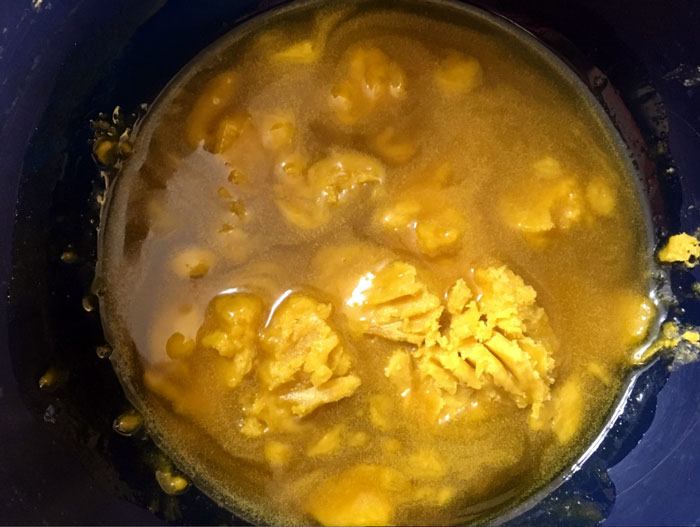 I microwaved the pieces for 1 minute or so. I'm not sure if you're supposed to do this – I didn't want to go Bain Marie as it was late and I was feeling lazy. Knowing what I know now you don't really have to melt the butter if you mush it first with the fork (it takes time but worth it. I don't want to microwave it anymore).
**Update: Andy wrote on his blog you can! soapery.co.uk
4. Start whipping!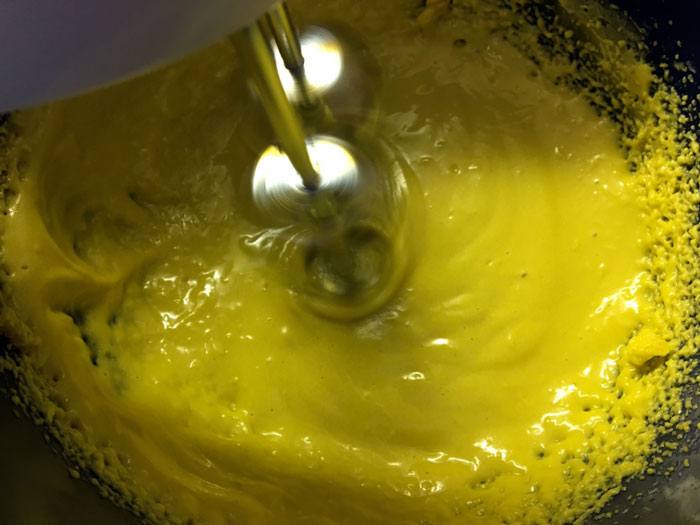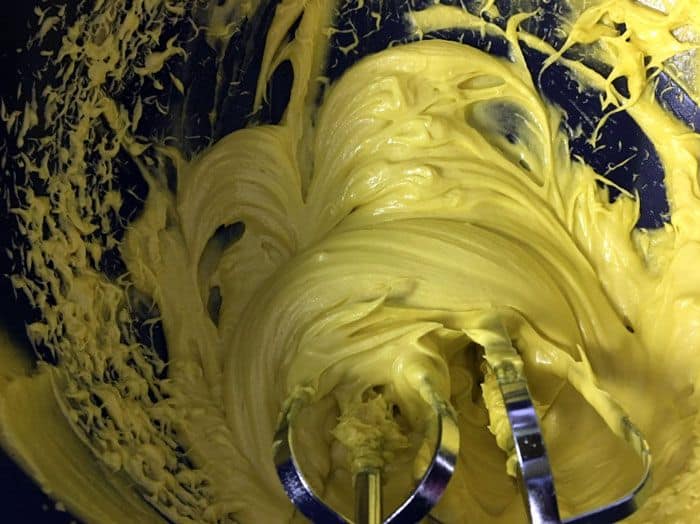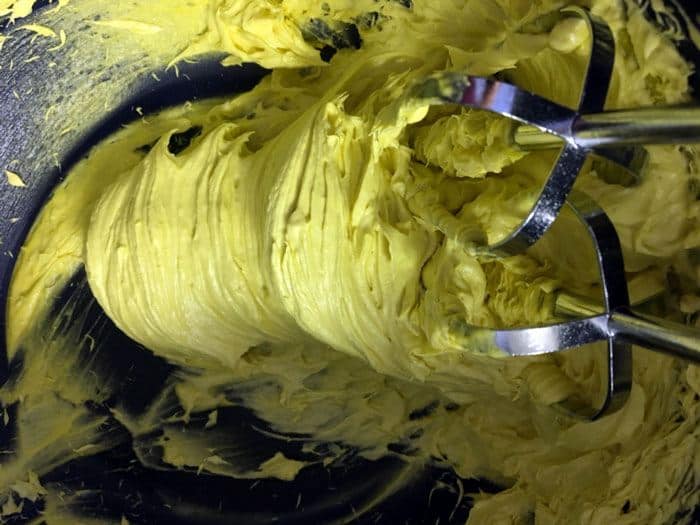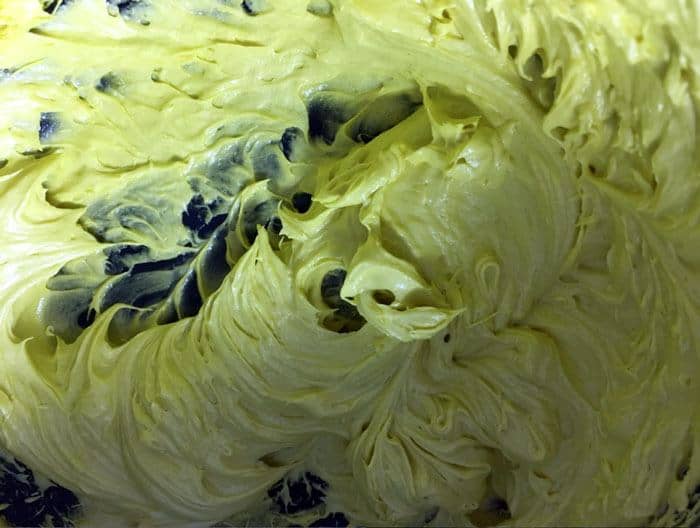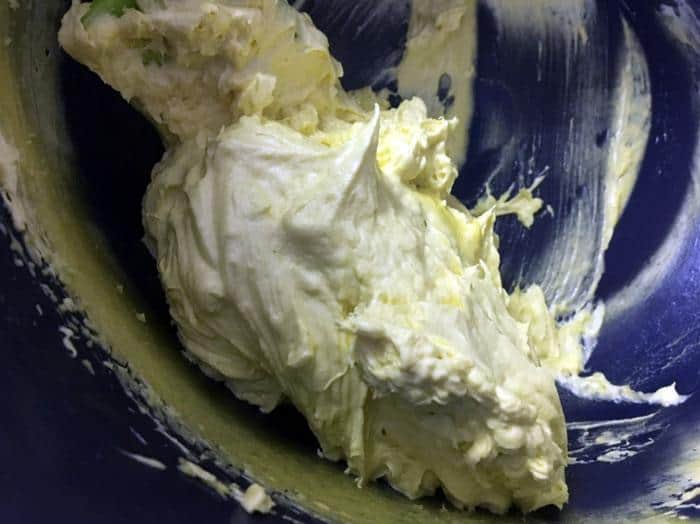 Look at that!! Couldn't you just eat it? It looks glorious, it feels glorious. 
6. Store in container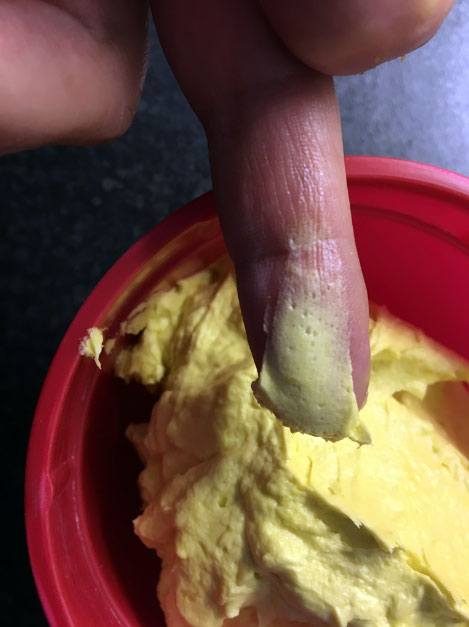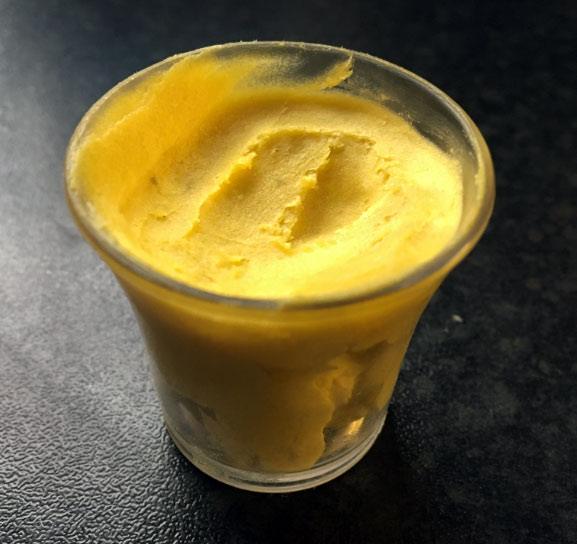 Here's the final result. I placed most of my new DIY shea butter lip balm in a plastic container and also put a little on the side on this cute shot glass so I can place next to my bed and scoop away as needed for my dry lips 🙂
An Easy Recipe for Shea Butter Lip Balm for Sure!
This is how it applies on the skin. When rubbing it looks like it'll stay yellow, but the colour disappears from sight (careful with feet soles if wearing white socks, they WILL stain).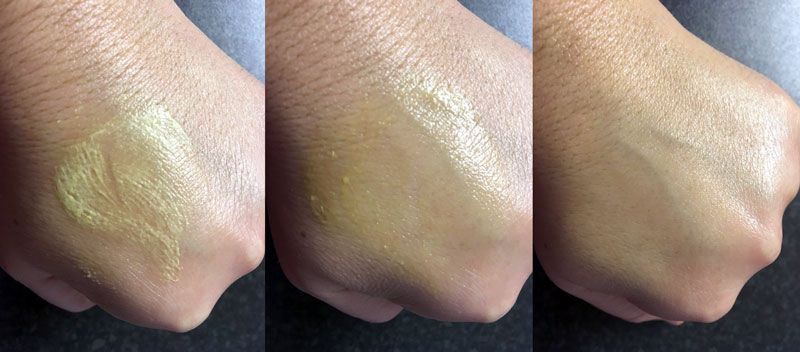 Here's my lovely scar on the side of my face and I also applied this pure shea butter lip balm on my lips (and keep doing all the time).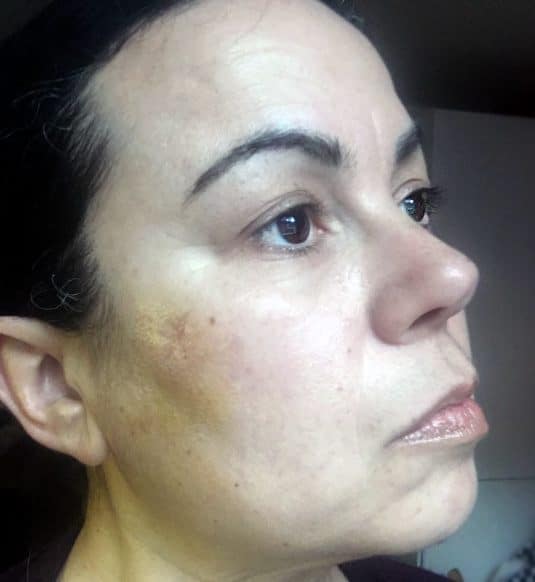 Just to see the difference with other lip balms I went to natural health stores and tried lip balm testers and could see that they layer nicer than this one probably because of other added ingredients that make them denser and nicer to spread. But I'm not at that stage yet and I'm WELL HAPPY with my first homemade whipped shea butter!