Marula Oil Benefits for Skin & Hair: Say Hello to the Anti-Oxidant Beast
Considered to be the richest botanical source of Omega-9 fatty acids (out of 11 omega fatty acids, 3, 6 and 9 are the most vital for the skin), marula oil is also packed with antioxidants, vitamins C and E. This makes marula oil an ideal oil for dry, ageing skin (also good for dry sensitive skin). Marula oil is incredibly nourishing with serious protective properties which makes it a superb moisturiser that offers long-lasting hydration.
At a glance, marula oil is a protective and revitalising moisturising oil that is also anti-inflammatory and enhances the production of collagen while protecting, conditioning and strengthening both skin and hair.
Again, this oil is perfect for dry, sensitive, sun-damaged, ageing skin. I most definitely wanted to give this oil a try since The Ordinary sells it at a reasonable price and, at 50, I'm simply getting older.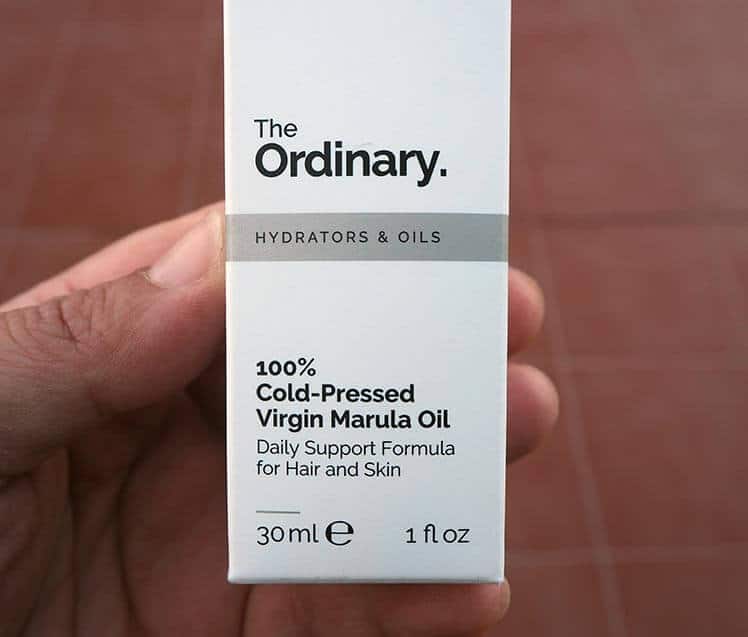 My skin is not dry – more combination skin that used to be a bit on the oilier side when younger – but each skin is different and it is important to try different oils to see which one our skin loves.
If there's one thing I've learnt from studying with Susan M Parker all about carrier oils is that we need to try the oils and see how they feel.
I most certainly wanted to do this with the Omega-9 (Oleic Acid) PACKED marula oil.
Origin & Scientific Name
Marula oil is extracted from the nuts of the Sclerocarya birrea tree (the Marula Tree) in southern parts of Africa. The tree is a member of the same botanical family as Pistachio, Cashew & Mango trees and is considered to have significant spiritual power. Historically, the tree has been used extensively as medicine, food, skin and hair protector against the harmful effects of the weather as well as many other applications for over 10,000 years.
The oil continues to be cold pressed to this day.
Skin Type
Marula oil is suitable for all skin types but particularly appropriate for people with dry and/or sensitive skin. A great oil for ageing skin also.
Absorption Rate
Marula oil is a fast absorbing (it is a thick oil reminiscent of castor oil, which is quite viscous, although when applying it it absorbs well and doesn't leave an oily residue, unlike castor oil which feels more like glue when applying it).
Texture & Colour
The oil is very light and quite odourless (for example, rosehip seed oil does have a strong smell in my view). The colour of marula oil is pale yellow.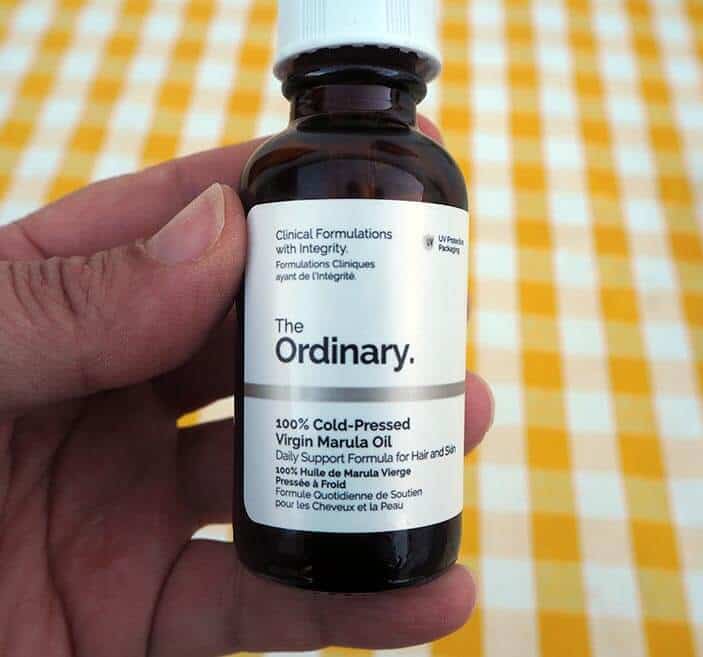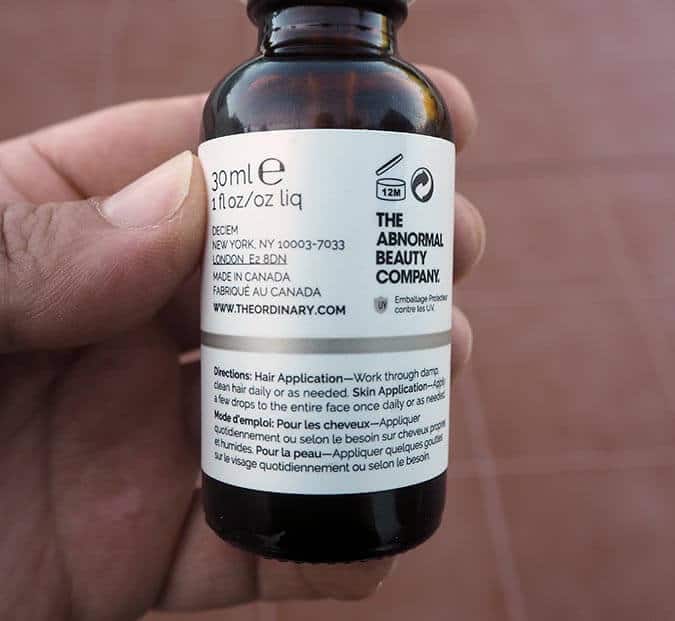 I'm well happy with my The Ordinary virgin marula oil as I have also noticed my carrier oil suppliers (in UK and Spain) DON'T stock this oil, bummer! I need to find a supplier as I'd like to add this oil to my moisturiser for dry skin.
At first I thought I'd add avocado oil to my moisturizer for dry skin but I will probably add both oils, since I know quite a few people over 50 that can most definitely benefit from this wonderful lipid.
My Carrier Oil Challenge
I'm about to start my 30 day challenge (or however long it takes) testing every single carrier oil I stock at home on my face, body and/or hair (if relevant) to check out texture, absorption, feel, heaviness, any odours (although I suspect most of my carrier oils have been refined) and, finally, any visible results.
Marula oil has been the first one for me to test. My The Ordinary marula oil was quite inexpensive and looked promising, as most of their inexpensive range does in general.
The oil is very thick and viscous (reminiscent of castor oil but I'd say even thicker) and this could be a minus for many, as it can deter you from applying it to the skin and hair (marula oil for hair is popular and I wanted to give it a try since my dry, dark hair of latin origin is always in need of a lot of hydration).
Marula oil has a plethora of benefits (every oil has a unique fatty acid profile and when buying your oils it's a good idea for you to research they're particular profile) so we will be looking into this as well. I wanted to write a marula oil review that looked at the composition, how it feels when applying to the face and hair, benefits in general and any other mention worth discussing.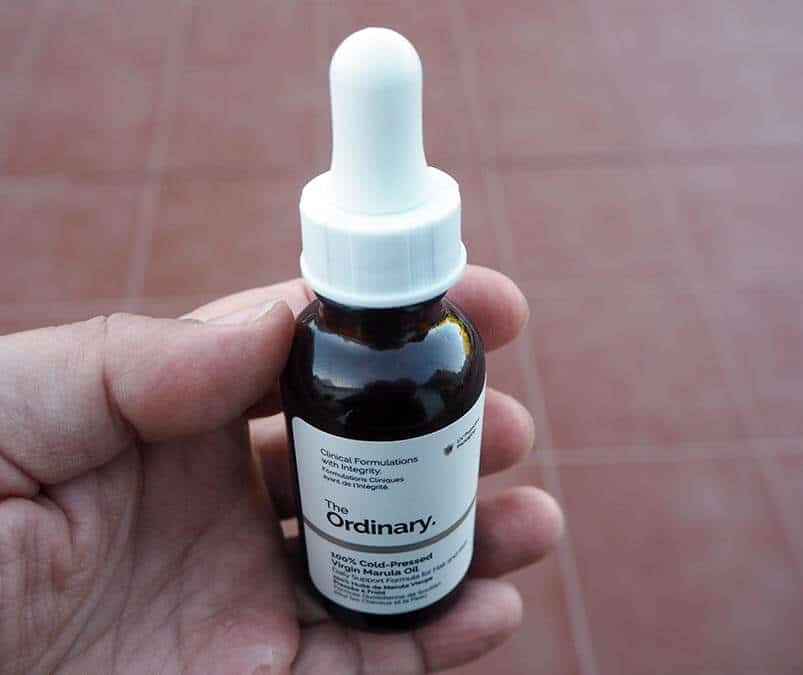 Marula Oil Benefits
This oil has made it into my 10 favourite oils (together with sea-buckthorn fruit oil, pomegranate seed oil and rosehip seed oil) so let's have a look at general marula oil benefits below for you to get a quick idea of how potent this oil is:
100% natural with incredible anti-oxidant power (this oil is an anti-oxidant boost!) which fight against environment issues and reduce the signs of ageing. 
Powerful skin hydrator
Perfect for dry, sensitive, ageing, mature skin
Softens the skin, revitalises & balances moisture levels
Adds suppleness making the skin feel soft & velvety
Helps improve skin elasticity
Revitalises complexion
Boosts collagen production
Adds lustre to the skin giving it a polished finish (leaves a satin, smooth finish)
Promotes cellular regeneration of skin
Helps the skin look radiant and silky
Helps with inflammation and redness
Helps even the complexion
Non-greasy
Improves skin brightness
Anti-microbial, anti-inflammatory
Very high in oleic acid
Easily absorbed (although the oil is quite thick)
A great oil for swapping from your regular skin oil (it's good to change oils regularly)
ALLERGY NOTE – IMPORTANT! Take into account the oil is extracted from the the pit of the fruit and it contains nut allergens so if you're allergic to nuts it is best to avoid or at the very least patch-test first!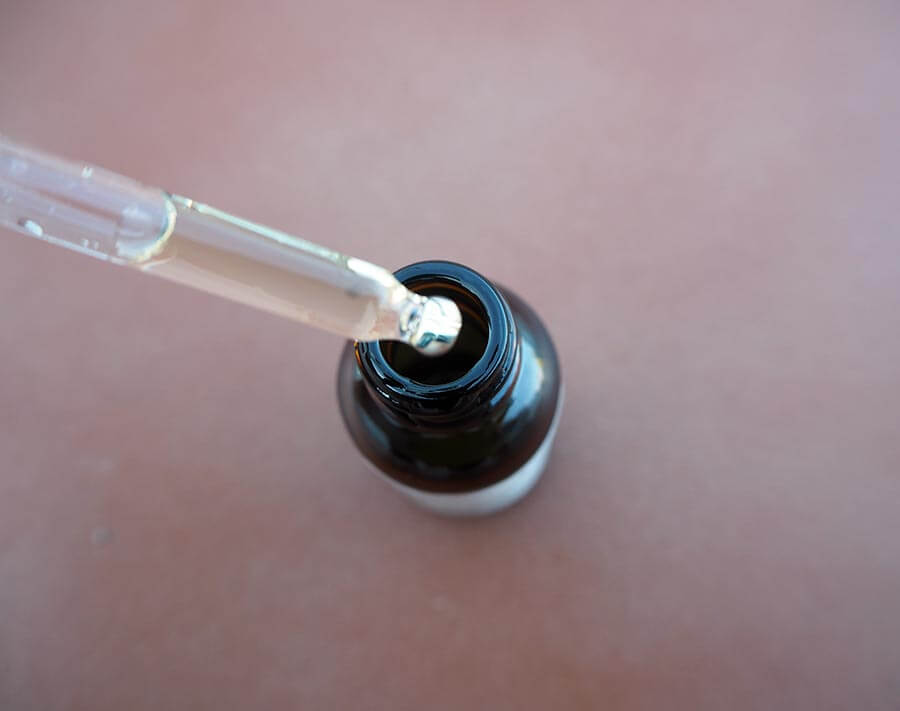 Marula Oil and Oily Skin/Acne-Prone Skin
I don't recommend marula oil if you tend to get acne as it has a high content of oleic acid (see below marula oil fatty acid profile). You'll find different opinions online as some people state it is non-comedogenic but when I see the high levels of oleic acid I always think it might be a problem for oily or acne-prone skin. New Directions Aromatics states the oil is non-comedogenic 'exhibiting anti-microbial properties' and 'reputed to calm acne-prone skin and to reduce other blemishes as well as scarring' (source) but I would be careful and test the oil if you have oily skin or acne-prone skin for a week or so first and see if this oil is suitable for your particular type of skin.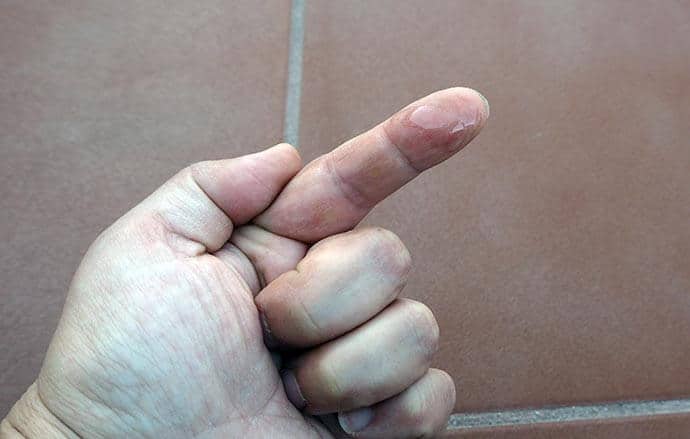 Marula Oil Uses 
Marula oil is good for both face and hair. When I use it I apply it to both, I find I need quite a bit of oil on my hair (more than argan, for example) because it's thicker so it doesn't spread as easily as the thinner oils. The result is very nice though: my hair stays moisturised all day.
Marula oil can be applied straight onto your face and hair (without having to add it to other products) but remember this is a thick oil so you'll need to spend a little time washing your hands afterwords. It does feel light on the face and it absorbs nicely, don't get me wrong, but it is a thick oil.
Marula Oil for the Skin
Marula oil's antioxidant power will help repair damage caused by free radicals, support the health of the skin by nourishing as well as softening it, enhance firmness as well as elasticity. As mentioned above this oil is suitable for sensitive skin and can help reducing redness, inflammation, irritation as well as helping with psoriasis, eczema, flaking and dermatitis and can even delay the appearance of wrinkles and fine lines, making it suitable for ageing skin as mentioned above.
FACE
As a stand-alone product: Simply massage a few drops into your face, neck and décolletage morning and/or evening. As a night oil it will work overnight with your skin so I highly recommend you sometimes use it before going to bed. 
Adding it to another product: You can add a couple of drops to your favourite cleanser or moisturiser for a potency boost. 
As a make-up primer: Use it as a make-up primer ten or fifteen minutes before applying your makeup. I stopped using make-up some time ago but I would definitely use this as a primer, so much more natural than other products out there!
Marula Oil for Hair
Marula oil protects the hair and balances our scalp natural oils. My dry hair benefits from marula oil and I've seen frizz considerably reduced. It protects from sun damage as well, and we get plenty of sun here in Tenerife! 
How to Apply Marula Oil for Hair
Apply amount as needed. I need quite a bit because my hair does need oils in general being frizzy as it is (it is actually very dry) and marula oil being a thicker oil it won't spread as much. But it's a good alternative to argan every now and then, as you should change the oils frequently.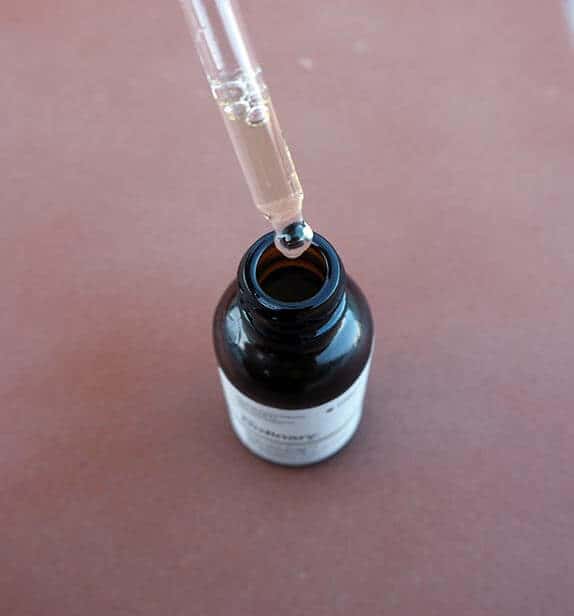 Marula Oil Fatty Acid Composition
As you can see, marula oil is high in oleic acid. This means it is a fantastic oil for dry, mature skin. Just so you get an idea, olive oil has around 62-81% oleic acid and avocado oil avocado around 50-80% oleic acid, so marula oil can have a percentage of oleic acid higher than olive and avocado oil. Amazing.
In fact, this makes it a very stable oil indeed. Pure marula oil is a lovely emollient that will help if you live in dry areas or if you have dry skin.
Here's a little more on the fatty acid composition:
Each link will take you to a page where you'll be able to read more about each acid. Note the high amount of oleic acid on this oil!
Applying Marula Oil on My Face
I love this oil and will apply regularly together with my rosehip seed oil and argan oil. This oil might be a problem if I apply it on a daily basis for long periods of time as my skin is not that dry, but I want to benefit from those powerful anti-oxidants and swapping my regular dosage of rosehip + argan for marula will do the job nicely for me.
Just so you get an idea on how light the colour of the oil is I took a picture of rosehip seed oil (look at that glorious colour!) and placed it next to a couple of drops of marula oil.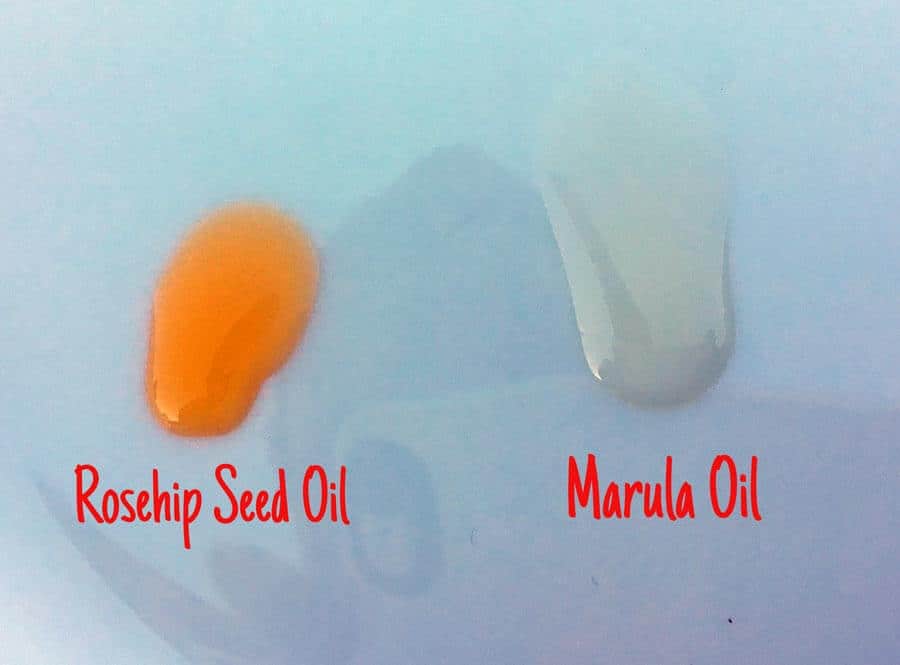 Just for the sake of adding some pics of my face after applying marula oil I've decided to do a 'mini skincare routine' for this post. First, I washed my face with my WONDERFUL DIY SLS-free liquid soap.
Then, I toned it with a lovely toner I made a couple of days ago with peppermint hydrosol, melissa hydrosol and a mix of essential oils (less than 1% of the total product). The orange colour floating at the top is due to the wonderful mandarin essential oil, which I absolutely adore on my toner! (Yes, the product needs to be shaken before application).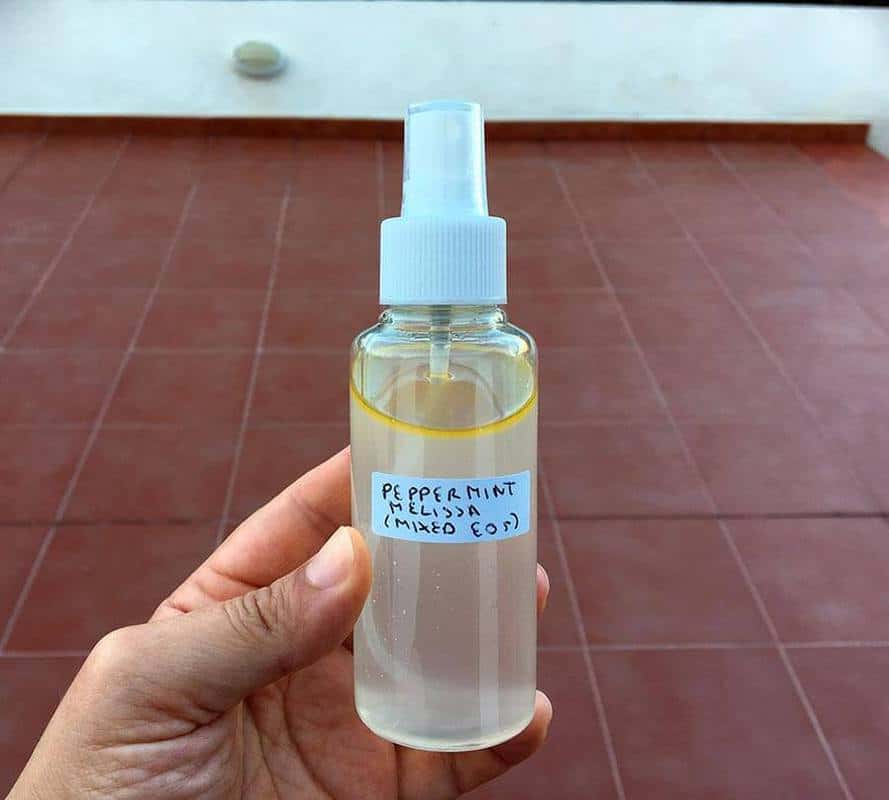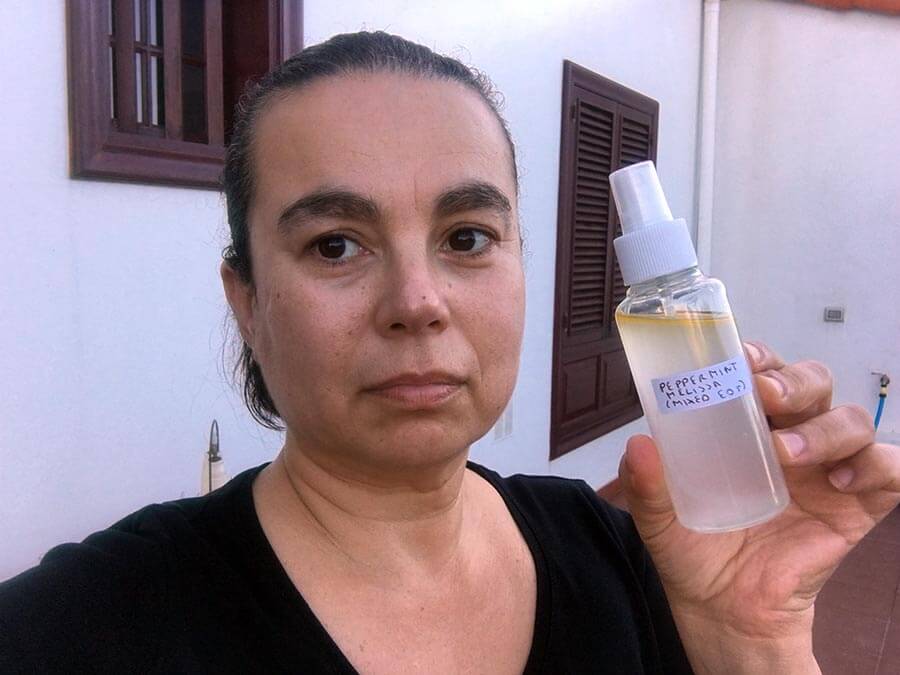 Ok, so on the photo above I've already splashed some of that beautiful toner over my face (the peppermint hydrosol doesn't work as well as, let's say, rose or geranium, but it was about to go out-of-date and had to be used!)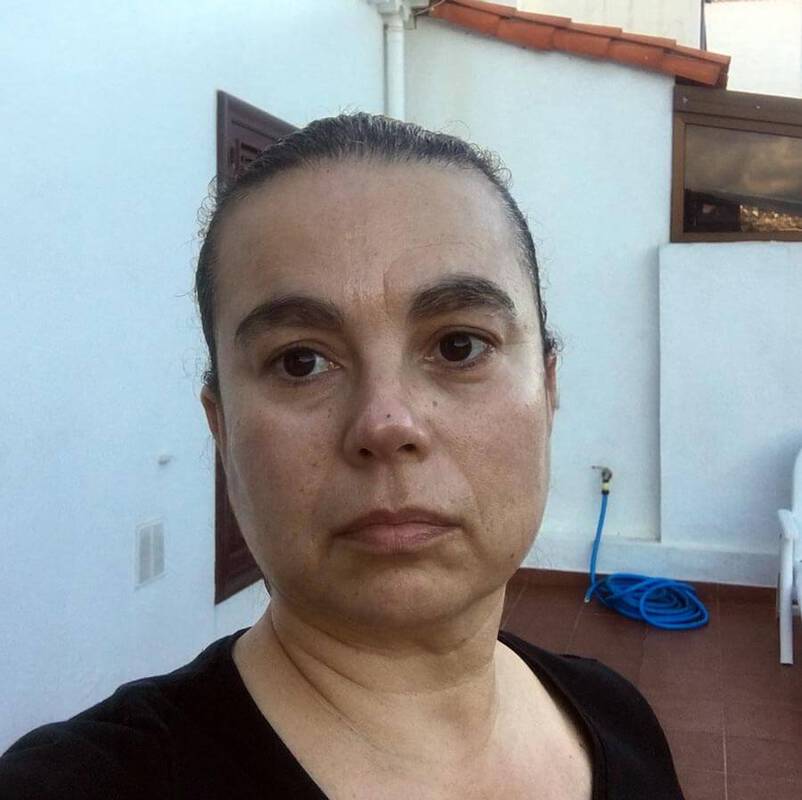 Oooh, the marula oil feels lovely. Silky, powerfully hydrating, a truly luxurious feel!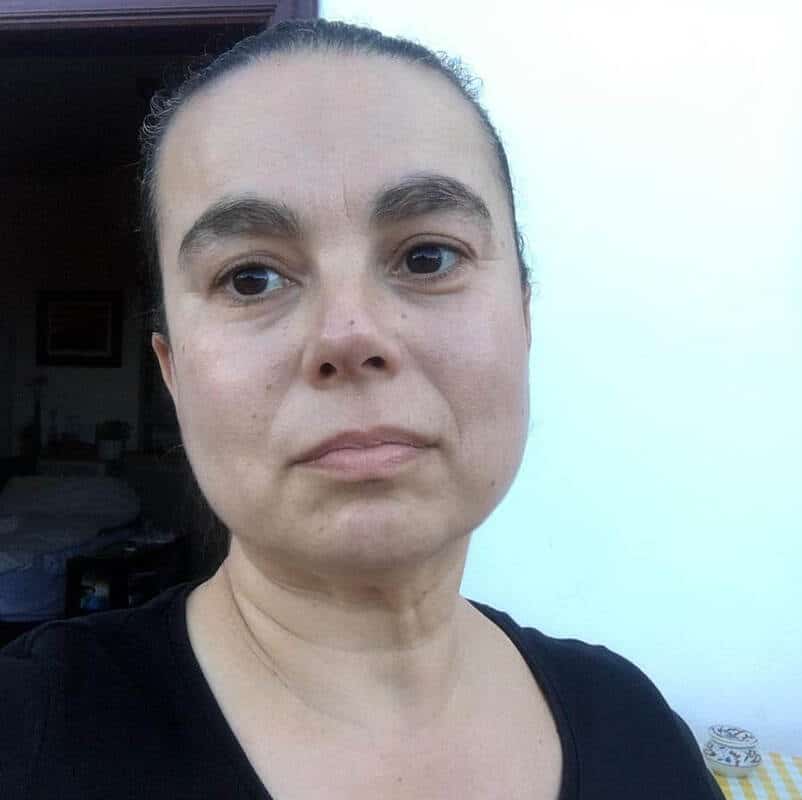 Not easy to see but it feels wonderfully silky and soft. I really love adding oils to my face and I've decided to just add oils for the next month or so (to rest from my moisturiser cream which has a blend of 3 essential oils I'd like to rest from) and also to see how my skin reacts.
Marula oil will be predominant as part of my only-oils skincare routine which is very exciting indeed.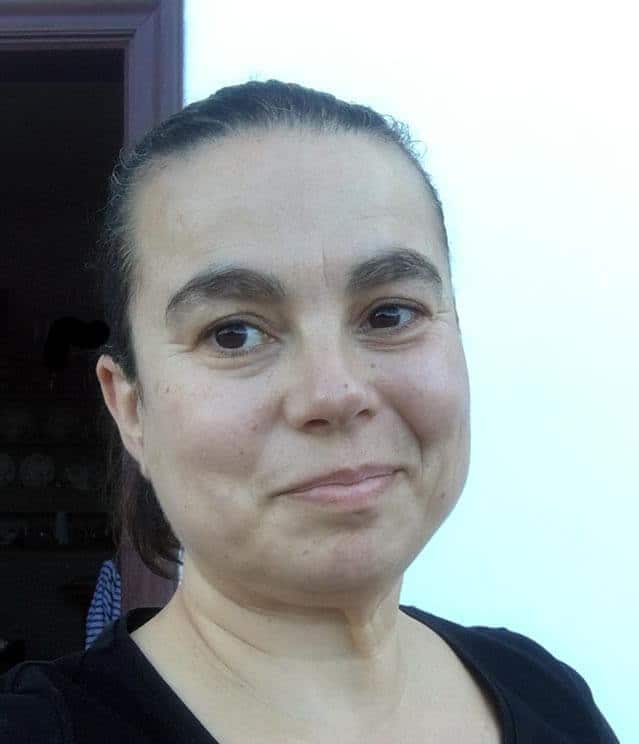 If You'll Like to Give it a Try…
I most definitely am very happy with my The Ordinary virgin marula oil. The Ordinary has fantastic prices and I own quite a few of their products.
I've added a few other marula oils below if The Ordinary is not a brand you're that keen on. I'm sure they'll be a marula oil perfect for you.
The Ordinary Marula Oil
Last update on 2022-10-16 / Affiliate links / Images from Amazon Product Advertising API
Shea Terra Organics Marula OIl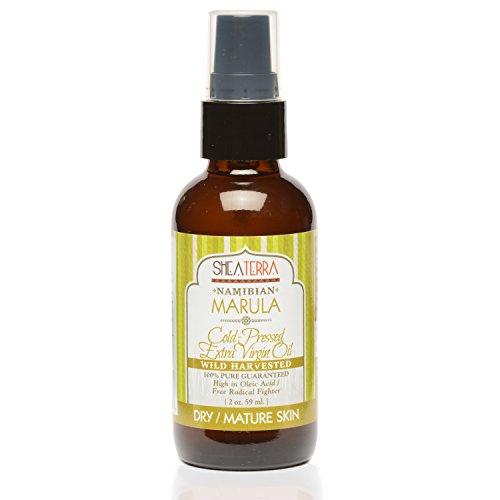 Last update on 2023-01-17 / Affiliate links / Images from Amazon Product Advertising API
Newday Essence Marula Oil
Last update on 2023-01-17 / Affiliate links / Images from Amazon Product Advertising API
Foxbrim Naturals Organic Marula Oil
Sale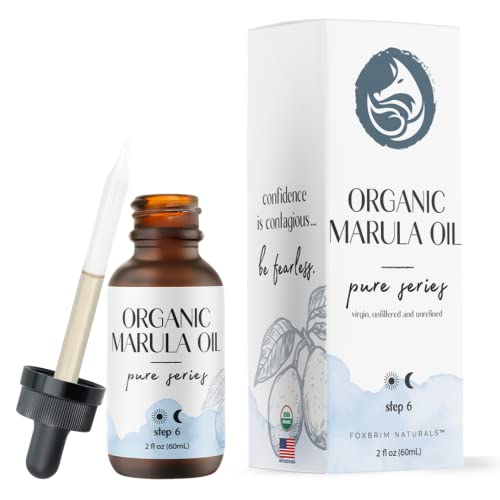 Foxbrim Naturals Organic Virgin Marula Oil for Face, Hair & Nails - Best for Anti Aging, Dry, Sun Damaged Skin - Facial & Body Moisturizer 2 oz
60% MORE ANTIOXIDANTS THAN ARGAN: Better for dry, sun-damaged skin, hair and brittle nails. Rich in vitamins C and E, omega fatty acids that help support anti-aging, collagen production. Non-greasy....
VIRGIN, COLD PRESSED, CERTIFIED ORGANIC, AND 100% PURE: Look for the Organic certification as the *first* layer of trust you deserve. Mixes well with other DIY organic oils including Rosehip, Argan...
DISCOVER THE SECRET TO PERFECT SKIN AND HAIR: Wild harvested, unrefined and cold pressed to maximize nutrient density under the warmth of the African sun. Help nourish, hydrate and heal skin -...
Last update on 2023-01-17 / Affiliate links / Images from Amazon Product Advertising API
Drunk Elephant Virgin Marula Luxury Facial Oil
Sale
Drunk Elephant Virgin Marula Luxury Facial Oil - Vegan Anti-Aging Skin Care and Face Moisturizer - 15 Milliliters/0.5 Ounce
VIRGIN MARULA LUXURY FACIAL OIL. Straight from the pip of the marula fruit, Virgin Marula Oil is untouched by chemicals or fragrances. This luxurious oil reduces fine lines, wrinkles, redness, and...
REHAB FOR YOUR SKIN. This luxury facial oil is high in antioxidants tocopherol (vitamin E), tochotrienol, phenolic compounds and flavinoids, and rich in omegas 6 and 9, helps to moisturize,...
NO QUESTION IN QUALITY. A routine is only as good as its worst product, and a product is only as good as its worst ingredient. Drunk Elephant is dedicated to your internal health and external skin...
Last update on 2022-10-16 / Affiliate links / Images from Amazon Product Advertising API
---
Is Marula Oil Doing it For You?
My arsenal of incredibly exciting favourite lipids just keeps growing. My pantry will need some more room as I'm expecting more oils soon from my suppliers and I can't tell you how excited I am to try each and every one of these.
I need to find a supplier of marula oil for my DIY skincare formulations as I'll need more than just a 30ml bottle (at least 250ml I'd say). In the meantime, and while I try my luck finding a supplier here in Spain or the UK, I'll enjoy The Ordinary virgin marula oil for sure.
Maybe one day I'll be importing it into the Canary Islands myself, when I successfully set up my natural skincare business… More on that soon : )
In the meantime, if you decide to give marula oil a try do let me know what you think in the comments below please : )
---
Helpful Resources:
Omega 3, 6, 9 : Benefits For the Skin
Essential Fatty Acids and Skin Health
About the Marula Tree (Sclerocaya Birrea)
Are Plants Used for Skincare in South Africa Fully Explored?
Video on the Marula Nut
New Directions Aromatics on Marula Oil
Shea Terra Organics on Marula Oil (I love this article)